During 2018 NICCI organized and co-organized 12 member events. Ranging from a large format Ocean Industries seminar in Bergen to a Spicy Social Friday mingling during Oslo Innovation Week.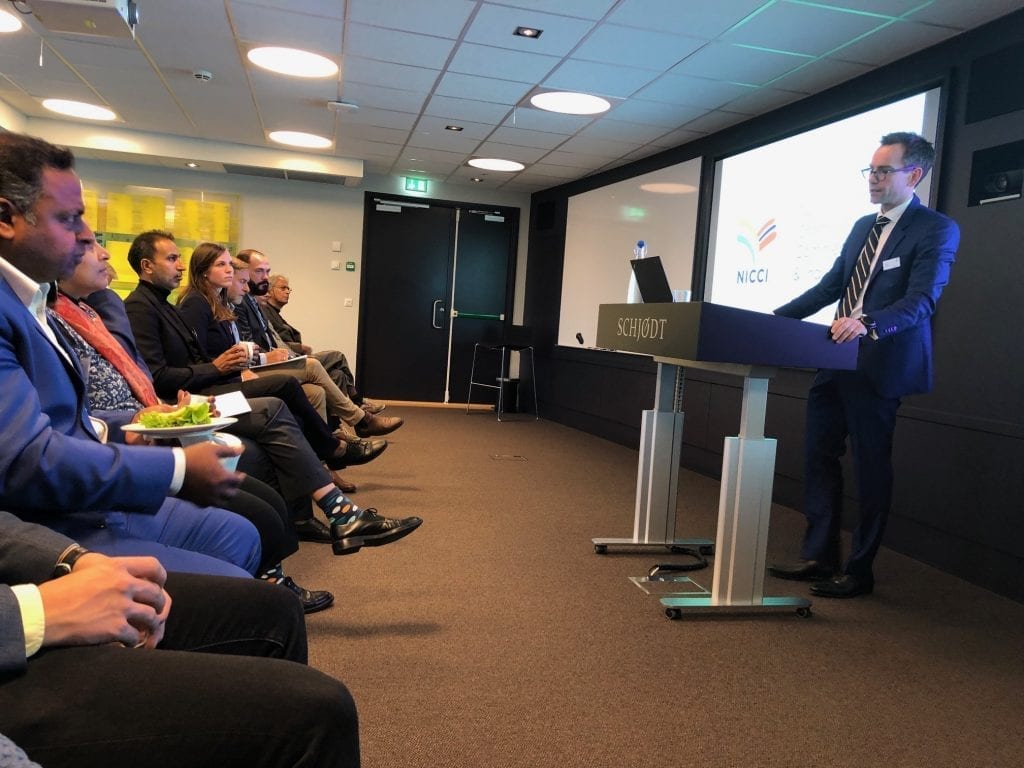 The Board of NICCI held 6 Board meetings and the work-groups on "ICT Health" and "Smart Cities" executed 4 workgroup meetings, with focus on organizing future events.
Established as NICCI signature member meetings are: "Politics for breakfast", "India Business Stories" and the exclusive "Ambassador Update".
Throughout the year, the Board and administration has prioritized being represented and relevant at important Norway-India business arenas.
In 2018 the administration had a strong focus on building close connections with the most important stakeholders in Norway-India business, both in Norway and in India.
This has resulted is close relations and very good cooperation, in particular with Innovation Norway, Embassy of India, the Norwegian Embassy in India, the Consulate General in Mumbai, Norwegian Business Association India, The Research Council of Norway, the Ministry of foreign affairs and the Ministry of Trade, Industry and Fisheries.
In 2018 NICCI members were invited to a number of relevant external events, meetings and delegations organized by our network and partners.
You can download the NICCI Annual Report for 2018 here…
Also read: Maja Vikan new Chair and Vineet Jain new board member in NICCI