Innovation Norway is facilitating a Norway pavilion and a panel discussion. Norwegian companies are invited to join.
Download the Maritime India Summit 2016 event bruchure here
The Ministry of Shipping – Government of India will be organizing the Maritime India Summit from 14th to 16th April 2016 in Mumbai.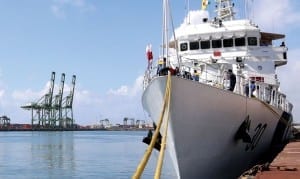 -This is the flagship event of the sector,  says Pankaj R. Patil, Innovation Norway in Mumbai.
-All the important stakeholders from the industry, government and other agencies will be present. A lot of business related activity is expected to take place on the sidelines of the event, he continues.
Innovation Norway India is facilitating a Norwegian pavilion as well as a panel discussion. Norwegian companies interested in having a stand at the pavilion or would like to be considered as speakers at the panel discussion – get in touch with Innovation Norway.
-This is a really good opportunity for Norwegian companies to showcase products and services, to meet relevant people and to understand the opportunities that Indian maritime sector has to offer.
Contact information:
Pankaj R. Patil
Market Advisor
Innovation Norway Mumbai
TCG Financial Centre, 3F, Bandra Kurla Complex, Bandra(E), Mumbai-400098
T. +91 22 6137 2802 M. + 91 98198 11141
Pankaj.R.Patil@innovationnorway.no