We have received the following invitation to all NICCI members from Ambassador Browne. Save the date and join us at Telenor Arena 21 June 2015.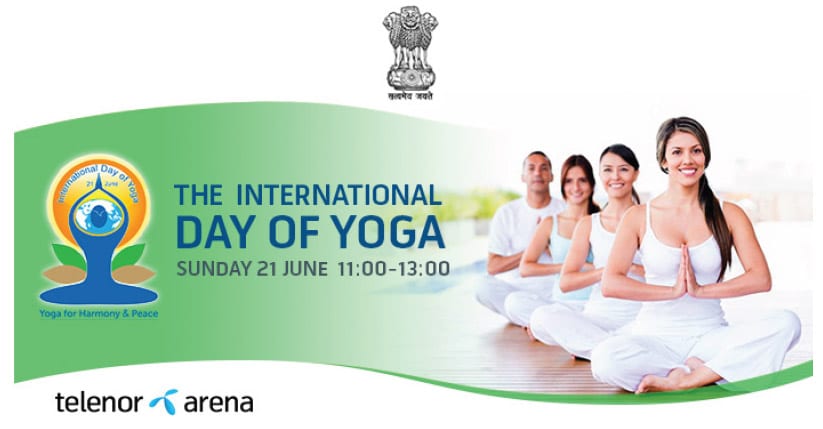 The Embassy of India together with Telenor have the pleasure of inviting all our friends in Norway to a Yoga programme on 21 June 2015. This is an event for all ages – beginners and advanced.
We are pleased to announce that India's proposal to declare 21 June as the International Day of Yoga has been accepted by the UN. In the spirit of international cooperation, the proposal was co-sponsored by Norway and 177 other countries.
Yoga is India's gift to the world and this is a perfect exercise for health, well-being, and making a lifestyle choice. This programme will give us an opportunity to practice yoga and learn how to focus and create harmony and peace in our lives.
Practical information
Telenor Arena, Widerøeveien 1, entrance E
Free admission
The doors open at 10:00.
The programme starts at 11:00 and the event ends at 13:00.
Please wear convenient clothing. Bring your own yoga mat or a large towel and a bottle of water. Juices will be provided.
Take bus 31 to Snarøya. If you come by car EuroPark's area is available across the road from Telenor Arena.
Welcome to an inspiring and joyful Yoga Day.
Looking forward to meeting you at the largest Yoga Festival in Norway!
With warm regards,
Air Chief Marshal (Retd) NAK Browne
Ambassador of India to Norway