The NICCI member meeting on October 10th was dedicated to welcoming the new Indian Ambassador to Norway, Dr. Acquino Vimal. The objective of this gathering was to foster meaningful connections, identify potential areas of collaboration, and lay the groundwork for future plans.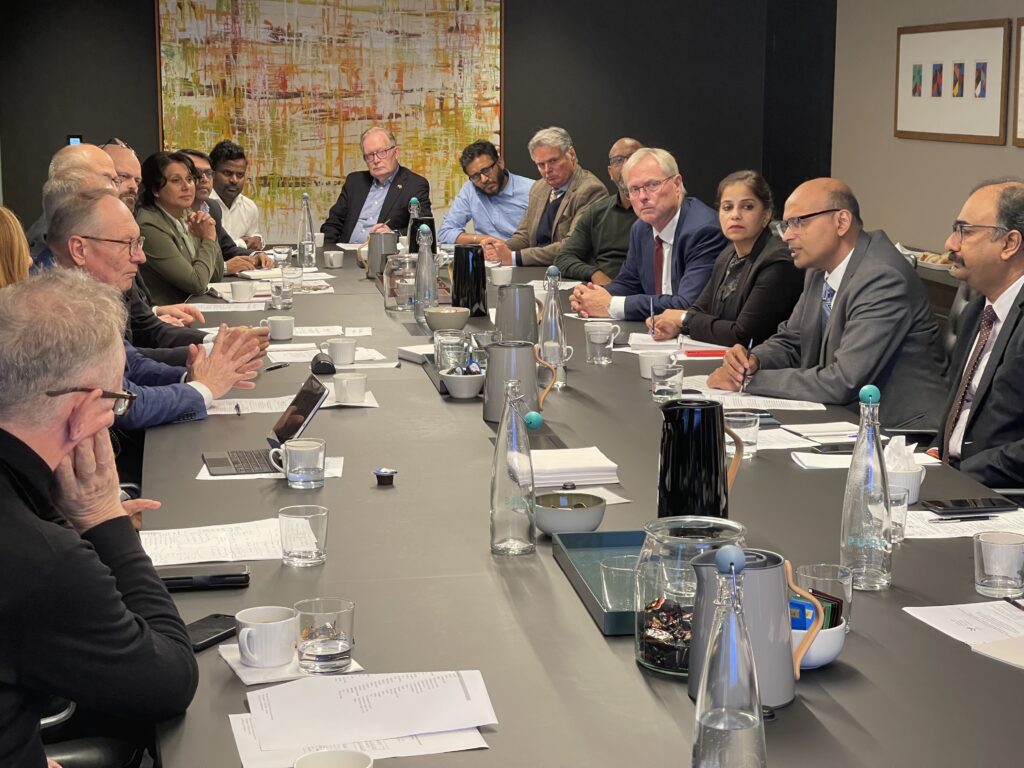 We extend our gratitude to Ambassador Vimal for making it easy for us to uphold our commitment to NICCI members: "connecting members with knowledge, business opportunities, and the right people." We'd also like to express our appreciation to our partner member, Schjødt, for hosting this event.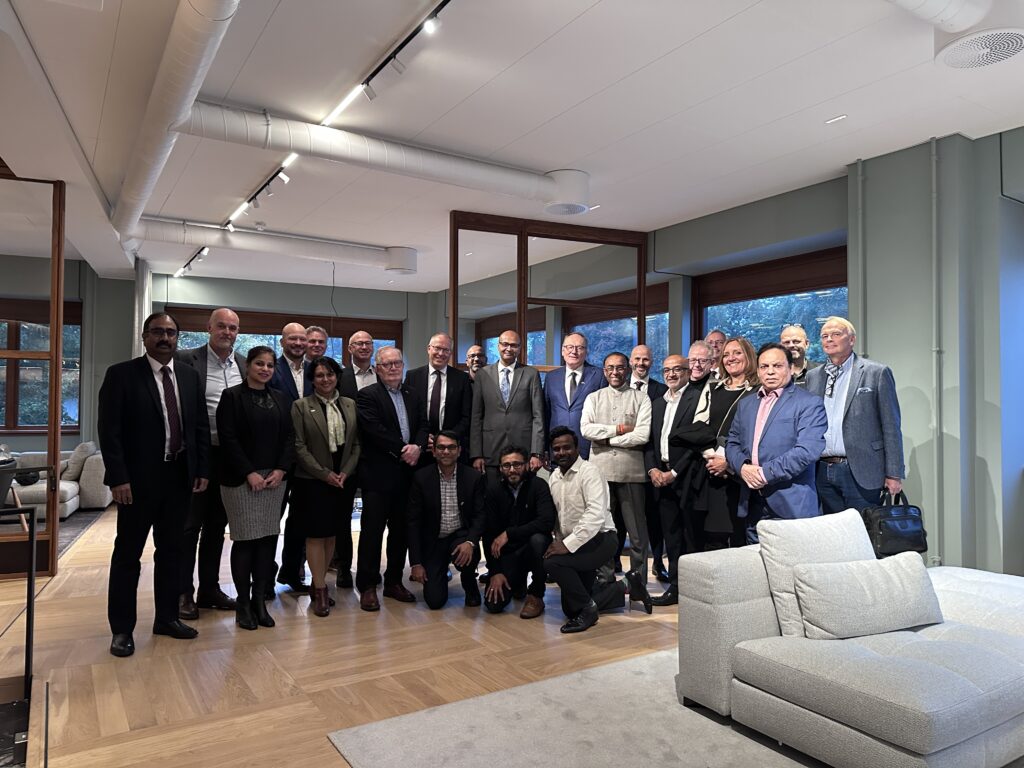 Ambassador Vimal took the opportunity to introduce himself and shared his insights on the promising business opportunities between Norway and India. Following his address, 18 NICCI member companies, including Orkla, DNV, Norwep, The Research Council, Wipro, LTI Mindtree, and our newest partner member, the University of Agder, introduced themselves. We're grateful for the active participation and engagement of all those present.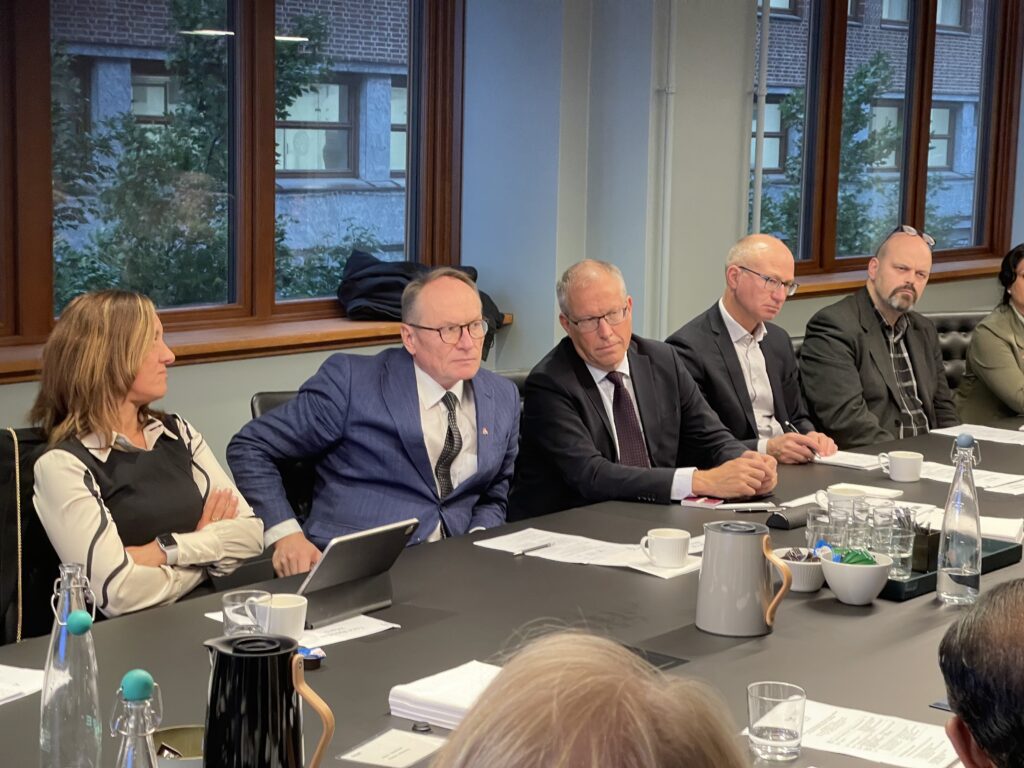 ---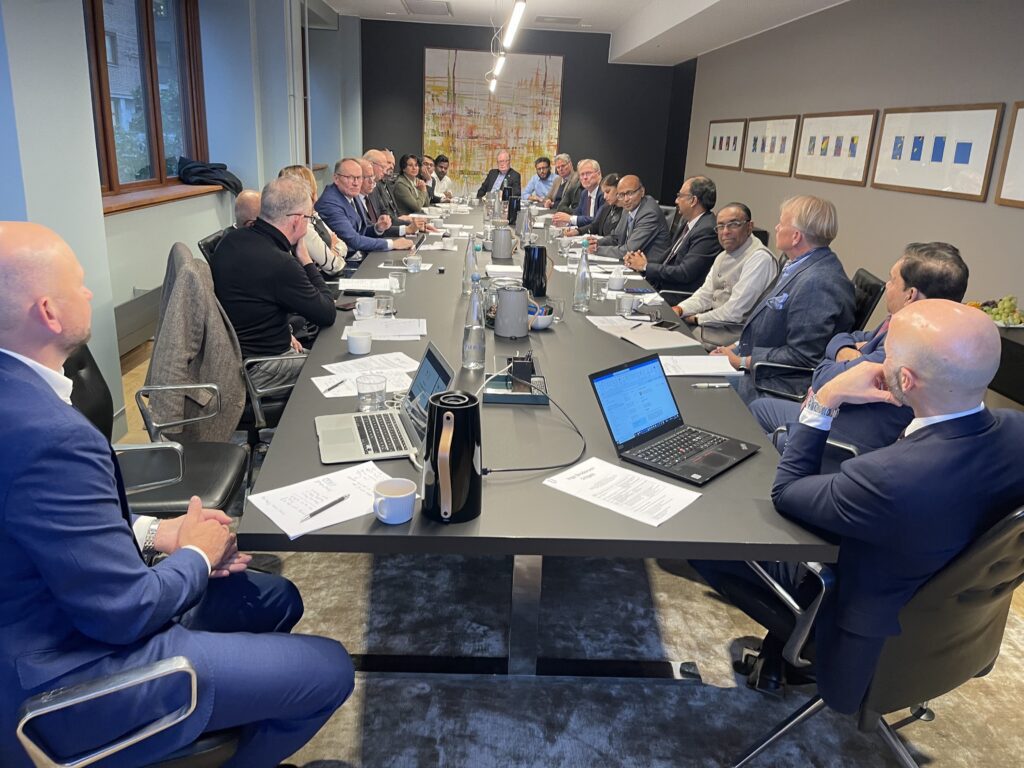 Subsequently, we engaged in insightful discussions about high-potential business opportunities between Norway and India. These discussions included exploring ways in which NICCI and the Embassy of India can collaborate effectively on activities, events, delegations, and business matchmaking.
Ambassador Vimal's commitment to NICCI members was evident as he generously offered his personal contact information, further ensuring accessibility and support for our members.
Following the meeting at Schjødt, we continued our discussions over a delightful Indian dinner at the Aura restaurant on Oscars gate.
In conclusion, this event marked an inspiring start to our collaboration with the new Indian Ambassador to Norway, Dr. Acquino Vimal.
Save the date for our next NICCI member meeting on 10th November, wehre we will visit our partner member DNV.