NICCI members are welcome to round-off an exiting Oslo Innovation Week with visitors from India, friends from Oslo International Hub and Nordic Hub.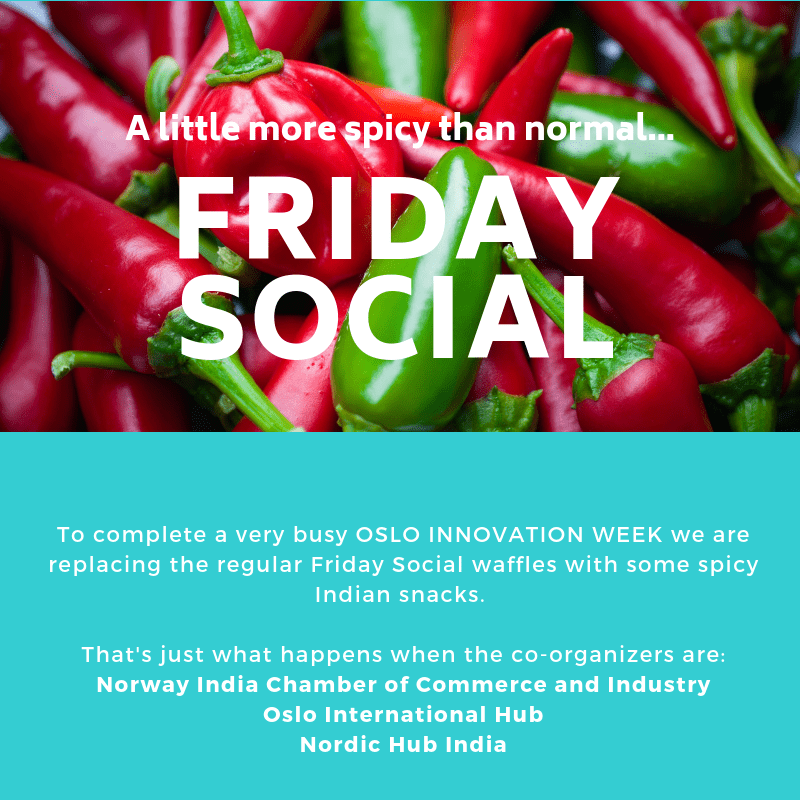 What: Friday afternoon mingling with Indian snacks. 
Time: Friday 28th September @ 15.30 – 17.30
Place: Oslo International Hub, Oscarsgate 27, Oslo
Send a mail to post@nicci.no to let us know you are coming.