Register for the NICCI member meeting now:  Oslo, 26. April at 15.00-17.00. News- and experience sharing for members, by members. Join us for another "India Business Stories".
Selected member companies tell the stories of their journey in India and one new NICCI member present their company. Ample time for mingling with speakers and fellow members in NICCI.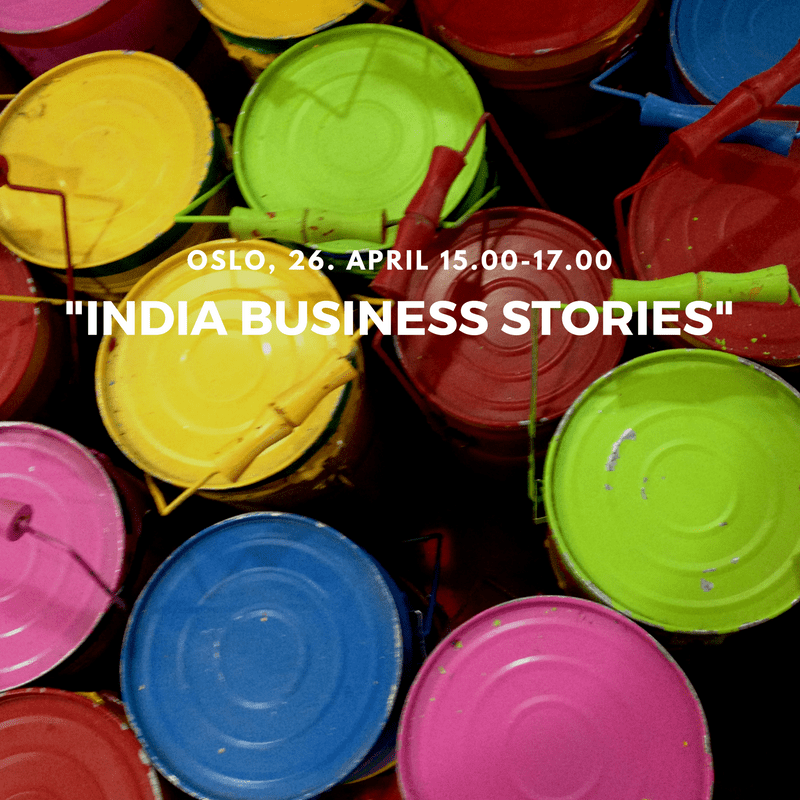 Program
-Welcome by NICCI
-Story 1: ORKLA
"MTR, the journey from an entrepreneur driven Indian company – to a professionally managed Orkla group company".
Are Nakkim -Director Business Development and IT, Orkla Foods.
-Story 2: STATKRAFT and HCL
"Enablers for digitalization in Statkraft" HCL and Statkraft has just signed a major deal on IT services globally.
Johnny Næss Langsrud -CIO and SVP, Statkraft.
-Story 3: The Norwegian Seafood Council
Update on the latest development in India.
Yogi Shergill Director India
-New member presentation: Distruptive Synergies
by Johanna Green
The presentations are followed by  mingling with fellow members of NICCI and invited guests.
Light snacks and refreshments are served.
Until 17.00