We just emailed it to all our members. Check the headlines here…
The content in the September issue of the member mail:
Welcome to Norway Ambassador Dr. B. Bala Bhaskar  
Is it possible to travel from Norway to India now?  
Thanks for 7 years of good cooperation Helge. We look forward to the continuation!  
India's economy (GDP) down by 24% last quarter – the worst decline ever.   
Arne Jan Flølo – New Consul General at the Royal Norwegian Consulate General in Mumbai  
Are you the new leader of Innovation Norway in India?  
Speaker opportunities for NICCI members in high level Nordic-India conclave!  
The Corona status in India right now  
The Norway-India dialog continues  
The next NICCI member meeting is on Tuesday 15th September
The monthly member briefing is exclusive for all registered members of NICCI. If you did not receive the mail today, please send us a message on post@nicci.no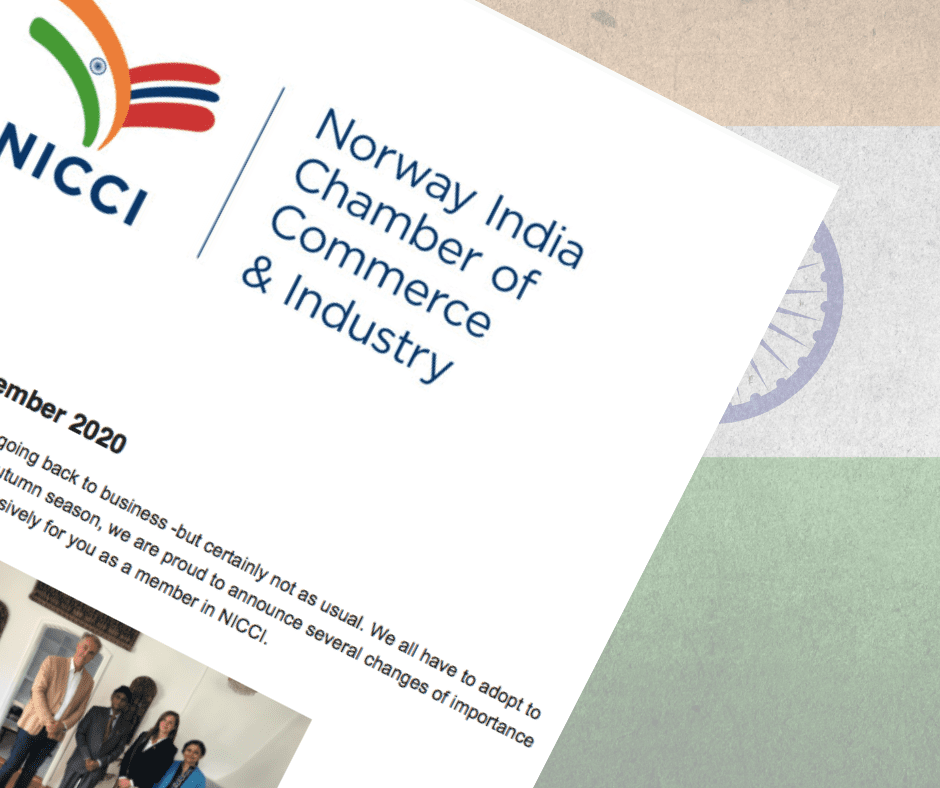 Not yet part of the Norway-India business community?