Indian cites are growing so fast that it is impossible to provide people with the services required through traditional models. We are in a hurry to solve challenges, which was the mission of this weeks Norwegian delegation to India.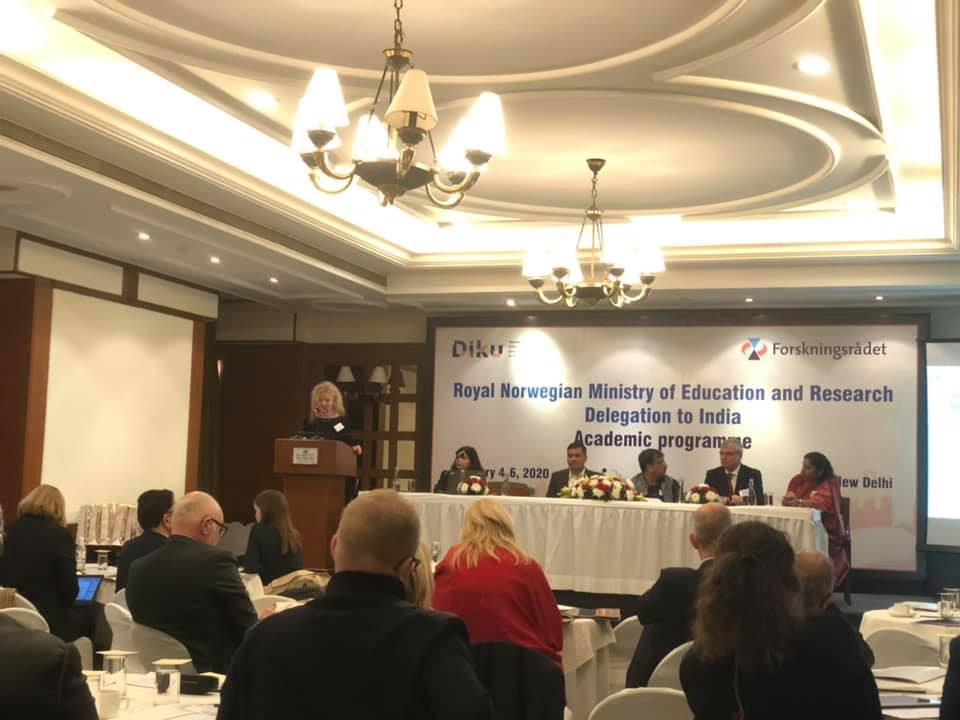 Sustainable urban innovation- and development requires partnerships between research, government, industry and people.
Hence Quadruple Helix models for joint commitment- and efforts was the agenda in Delhi.
During the India delegation of the Norwegian Ministry of Education and Research, more than 100 stakeholders met in Delhi to discuss India-Norway partnerships to develop smarter sustainable societies.
The academic program at the India Habitat Center was organized by NICCI members the Research Council of Norway and DIKU.
NICCI participated in the discussions as part of our focus on bridging research/policy makers and businesse. Our main mission is to find opportunities for our member companies.
The plenary session of the full-day seminar was opened by Norwegian Ambassador Hans Jacob Frydenlund followed by Director General Anne Line Wold, Ministry of Education and Research.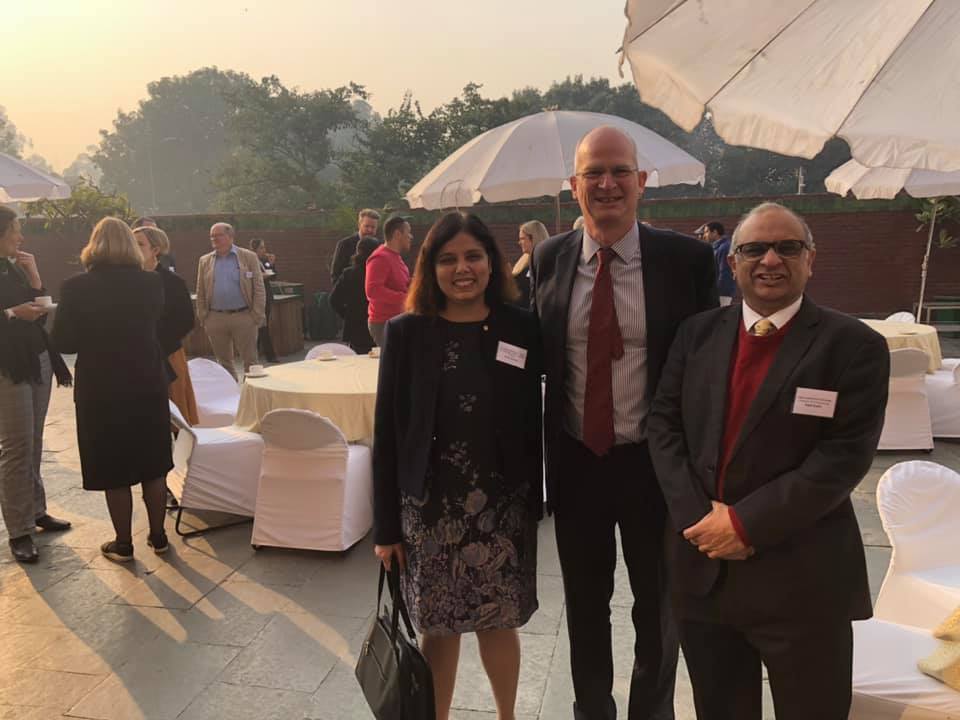 After listening to the views and suggestions of a strong team of Norwegian and Indian keynote speakers, the participants split in 4 parallel sessions to discuss action in the following areas:
Carbon neutral cities
Water access and flood management
Designing urban innovation labs
Waste and wastewater management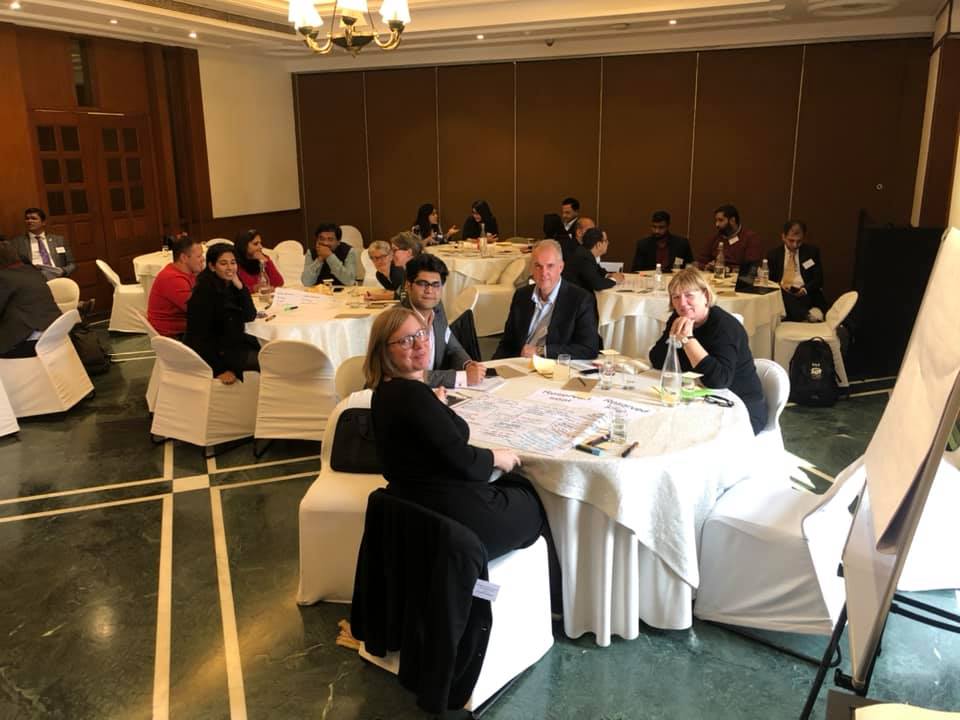 On Monday evening the Royal Norwegian Embassy hosted a networking reception at Ambassador Frydenlunds recidence connecting stakeholders from Norway and India.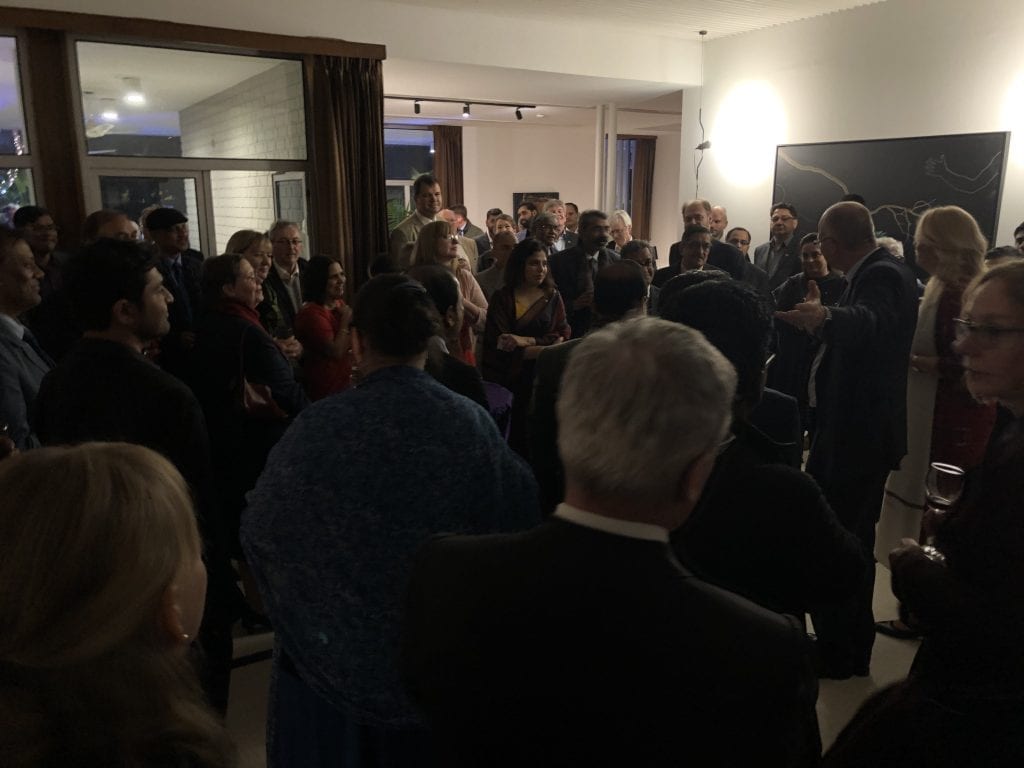 The NICCI administration had individual meetings with various stakeholders in Delhi -initiating partnerships to ease entry into the sector for our members.
We invite our members to get in touch to signalize interests in Smart Society business opportunities.