Don´t miss our last member meeting this year. Speakers: Prabha Chandran, Arne Jan Flølo and Helge Tryti.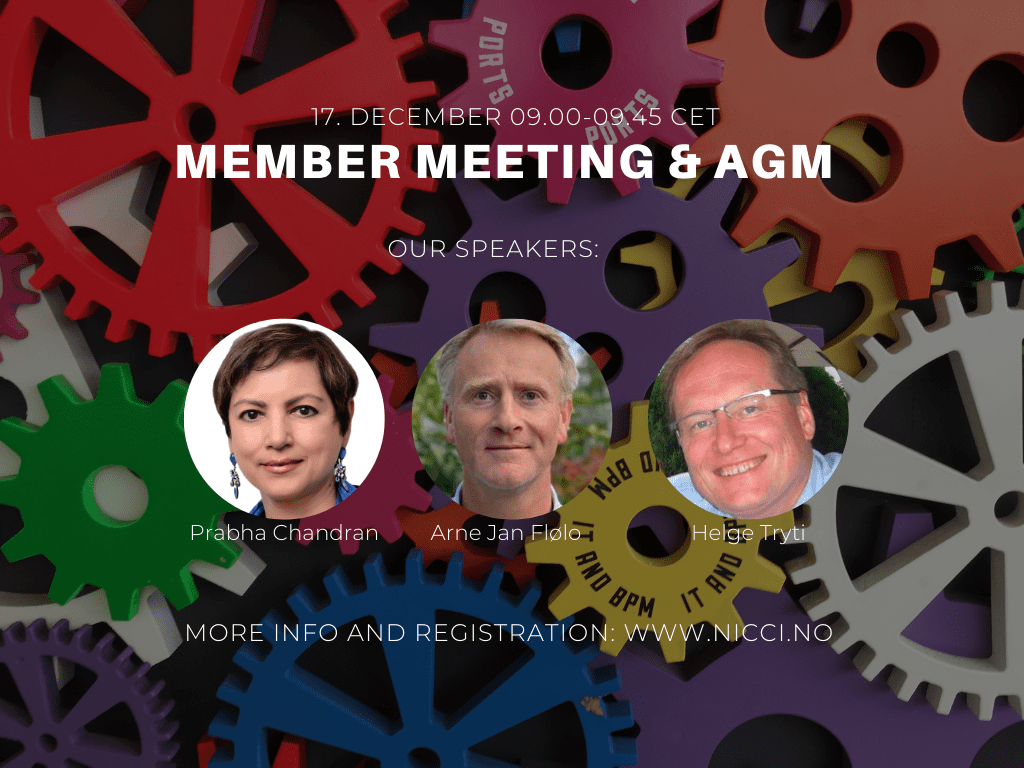 Speakers/topics:
Prabha Chandran -has been an editor with some of India's leading newspapers and has written extensively on current affairs and lifestyle issues. Prabha divides her time between her homes in Oslo and New Delhi where she consults with the Economic Times and the World Bank.
Topic: «Login to the Sisterhood of Women»
Millions of Indian women have found a voice and a sisterhood of communities online. With a network of 16 million women, Sheroes is arguably the biggest online community of women. While a relative newcomer Kool Kanya has grown exponentially as a career-supporting platform for thousands of women whose jobs have been threatened by the Pandemic. ShethePeopleTV is a digital news source covering women professionals reaching an audience of 85 million.
Arne Jan Flølo, is Consul General at the Norwegian Consulate General in Mumbai.
Topic: Arne Jan will update us on the situation in Mumbai. He also want to start planning activities for 2021. In that matter he is eager to get input from NICCI members and discuss open how we can work together.
Helge Tryti, has just returned to Norway after 8 years in Delhi where he was Commercial Counsellor/Director for Innovation Norway in India.

Helge will update us on focus sector for Norwegian business in India 2021 and he will also introduce us to his new role as Business developer Asia in Innovation Norway, Oslo. Helge is Honorary Board member in NICCI from now.
If you are still not a member of NICCI, you can register here to become a part of the Norway-India business community now! We look forward to see you.