The largest ever Indian Business delegation to Norway was hitting the streets of Oslo today – hungry for business. They are following President Mukherjee on the first Indian state visit to Norway.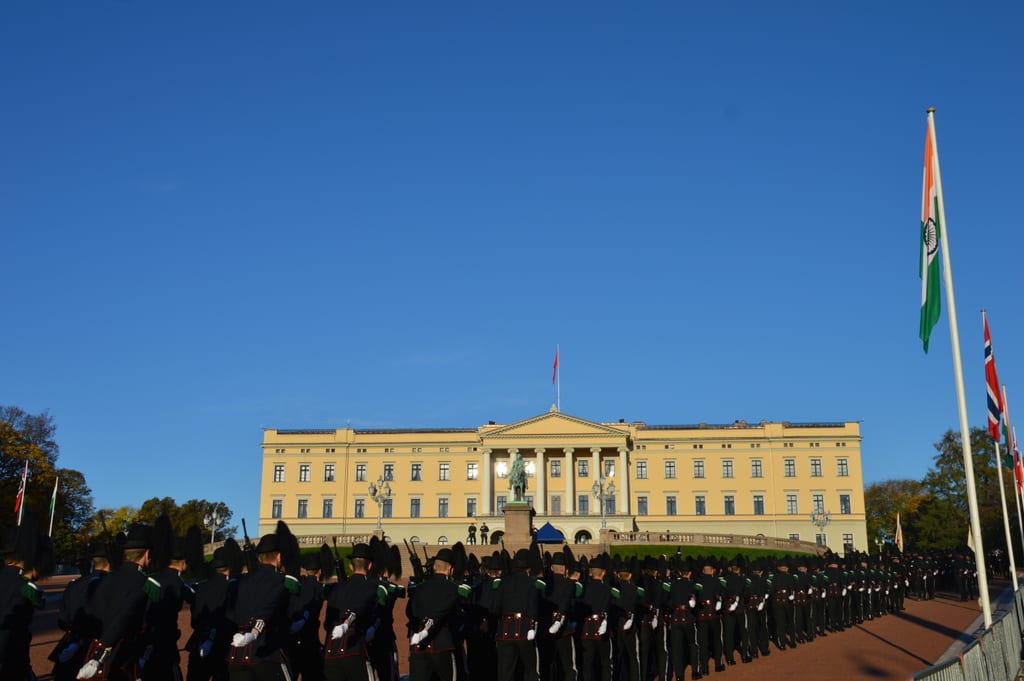 A cold morning on Karl Johan's street – coloured with Indian flags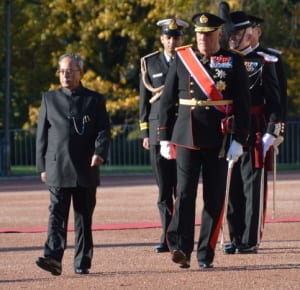 The low autumn sun made Oslo's parade street shine -when the cars of the Indian President arrived for the Royal family to officially welcome him to Norway, outside the castle.
The Indian delegates from FICCI, CII and Assocham were there, getting a feel of temperatures just above the freezing point, watching the excellencies complete the official ceremony.
The official Norway was represented, as well as all of us involved in organizing different parts of the business related activities: NHO, Innovation Norway and Norway India Chamber of Commerce and Industry (NICCI).
Also some hundreds others wanting to honor the President and hosts was lining up to get a glimpse of it all. It could have been more people on a busy street corner in India, which demonstrates one difference of a population of 1.2 billions and one of 5 millions.
Next stop: The DNB headquarter in Bjørvika
After the official welcome, the business delegation proceeded to the business seminar organized by Innovation Norway and NICCI.
Written by: Trond Skundberg
Read the article from the business seminar here