In the NICCI breakfast meeting today, Gargi Pareek presented the report "India EV story – emerging opportunities"  for our members.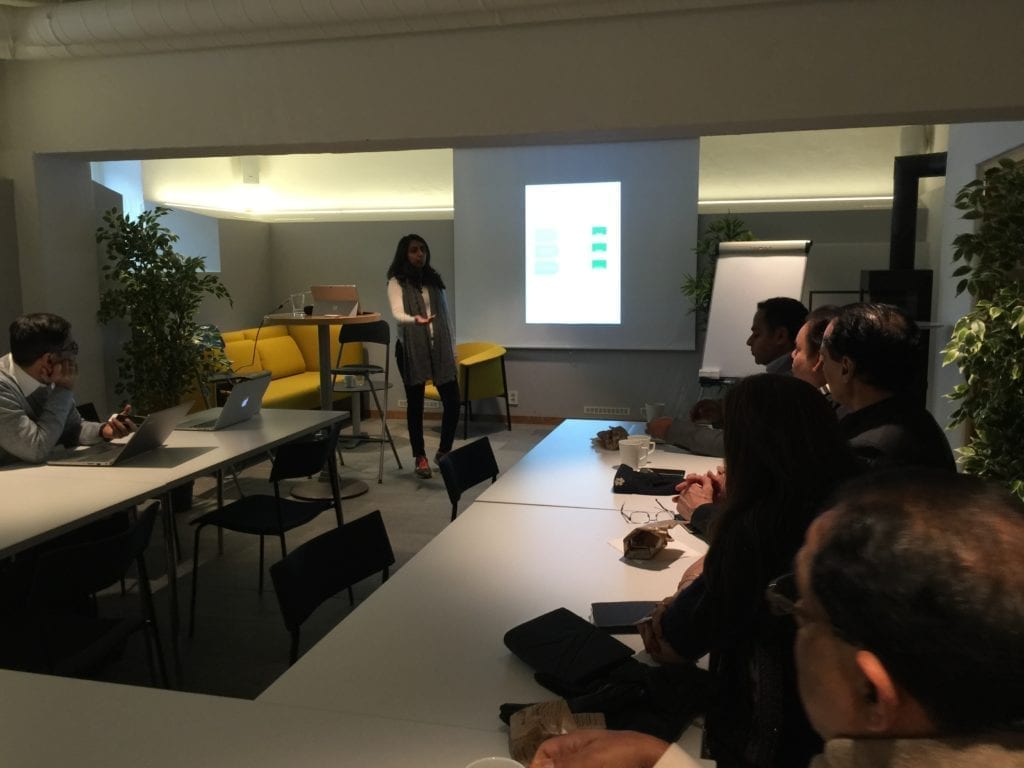 Oslo International House: adviser in Innovation Norway Mumbai, Gargi Pareek, shared market facts and highlighted opportunities for Norwegian companies in the EV sector in India. She repeated her presentation from the Nordic EV Summit last Friday, exclusively for the NICCI members present.
Agenda
1. Indian EV sector highlights
2. Mission 2030 – India to sell only EVs by 2030
3. Policy structure for EVs in India
4. Demand for EV chargers, charging stations and batteries
5. QA and roundtable discussion
Gargi is Innovation Norway India´s Market Advisor in Mumbai for the Green technology sector, start ‐ups and entrepreneurship.
Her expertise includes business analyses across sectors in India and has published articles on various companies and sectors. She has worked as an equity analyst with leading business news channel 'ET Now' for over 7 years. Gargi holds a bachelors' degree in IT and an MBA in finance and marketing.