Come explore India — beyond exotic. Read this letter from Rajiv Bawa, Chairman of Norwegian Business Association India:
Dear Colleagues,
Greetings from India!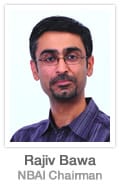 We are delighted to announce the fifth edition of the Norway-Asia Business Summit taking place in New Delhi, India from April 16-18, 2015.
As always, the Summit will present opportunities for Norwegian companies in the region, as well as for colleagues coming from Norway, for a rich mix of discussions on business in Asia, Asian economics and Asian politics. This time, in addition looking into developments in the host country, India and discussing the possible regional impacts of these and how Norwegian businesses can contribute.
While Asia continues to entice, India is currently the new appealing country on the block. Mr Narendra Modi, India's new Prime Minister, promises to make India the most attractive destination for business, with several new initiatives, and rectification of old challenges. Amongst them, PM Modi's call to "Make in India" has sent out a positive message across the globe.
Of course, to top all of this, you will also get to acquaint yourself with India's rich culture and gastronomic experiences.
While every country association will do its best to make this a special occasion, our efforts will come alive only when you confirm your participation.
Come explore India — beyond exotic.
Time to block your calendar for this event! Further details will follow.
Warm regards,
Rajiv Bawa
Chairman of Norwegian Business Association India