Sentralen Oslo – 27th September: NICCI was one of the organizers of  the official Oslo Innovation Week event "Co-innovating smarter cities" with responsibility  for the session "SMART-INDIA: Giant cities = giant opportunities" The focus was on the India Smart Cities Mission and Norway-India synergies in Smart Health.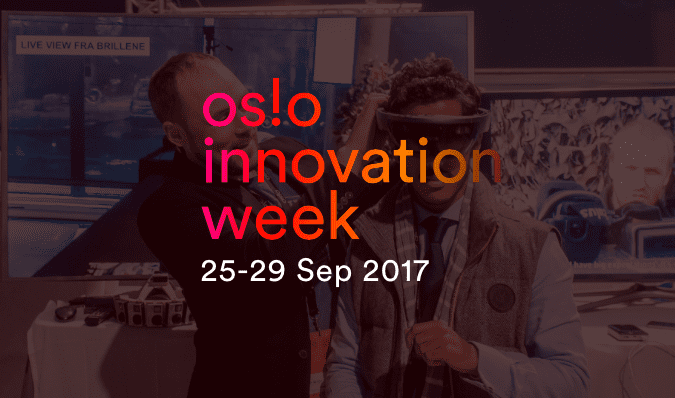 The intention of the half-day seminar was to explore global challenges vs. the entrepreneurial opportunities of the 4th industrial revolution. A strong panel of speakers with a clear vision on the shaping of future smarter cities and societies answered  the main questions: What's the main challenges? What's the opportunities for startups in solving global problems. How do we redesign products and services to answer the new consumption demands of the hyper-cities?
One hour of India exposure…
After a short introduction to the requirements and opportunities of India, Ambassador of India to Norway, H.E. Debraj Pradhan introduced Arti Bhatia Kumar from Innovation Norway in Delhi. She gave the audience a thorough introduction to the Smart City Mission of India. Her speech was followed by Naveen Bannur, Founder of SurgeryXchange, that NICCI had invited to Oslo to participate in our ICT-Health workgroup meeting and to talk about "Smart Health, Norway-India synergies" at our #OIW event.
The seminar was followed by a Networking Reception hosted by Embassy of India at Sentralen.
All NICCI members benefited from free tickets to the half-day smart city event.
The speakers: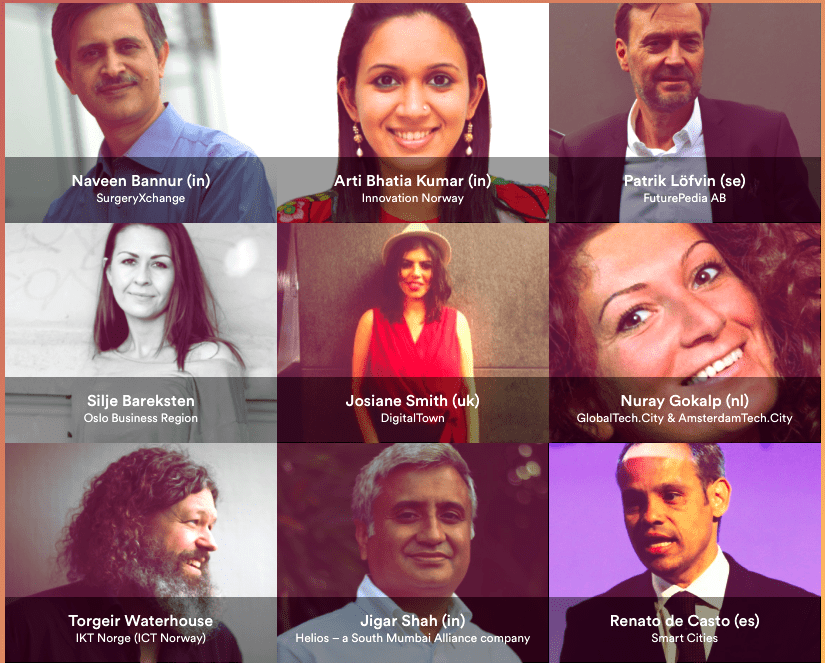 Renato De Castro, Smart City Expert "Future Driven Innovation" Keynote
Josiane Smith, Project Lead, Smart.London "What no one can believe about smart.london"
Silje Bareksten, Head of Smart City, Oslo Business Region "The SmartOslo Acellerator"
Torgeir Waterhouse, Director ICT-Norway "Security and Privacy of the smart societies"
Arti Bhatia Kumar, Innovation Norway "The India Smart Cities Mission"
Naveen Bannur, Founder, SurgeryXchange Smart Health, Norway-India synergies"
Jigar Shah, CEO Helios Solutions "Preparing for future city- automation & employment"
Patrik Löfvin, CEO – FuturePedia AB "Innovative learning for the future"
Nuray Gokalp, Amsterdam Tech.City "Solving global challenges with future technologies"
Callum James Steel, Watson IoT Lead Norway, IBM  "When the things get smart…"