A bonus of being in Norway-India business: the cultural differences. Join us for a member-only roundtable to share and discuss lessons learned.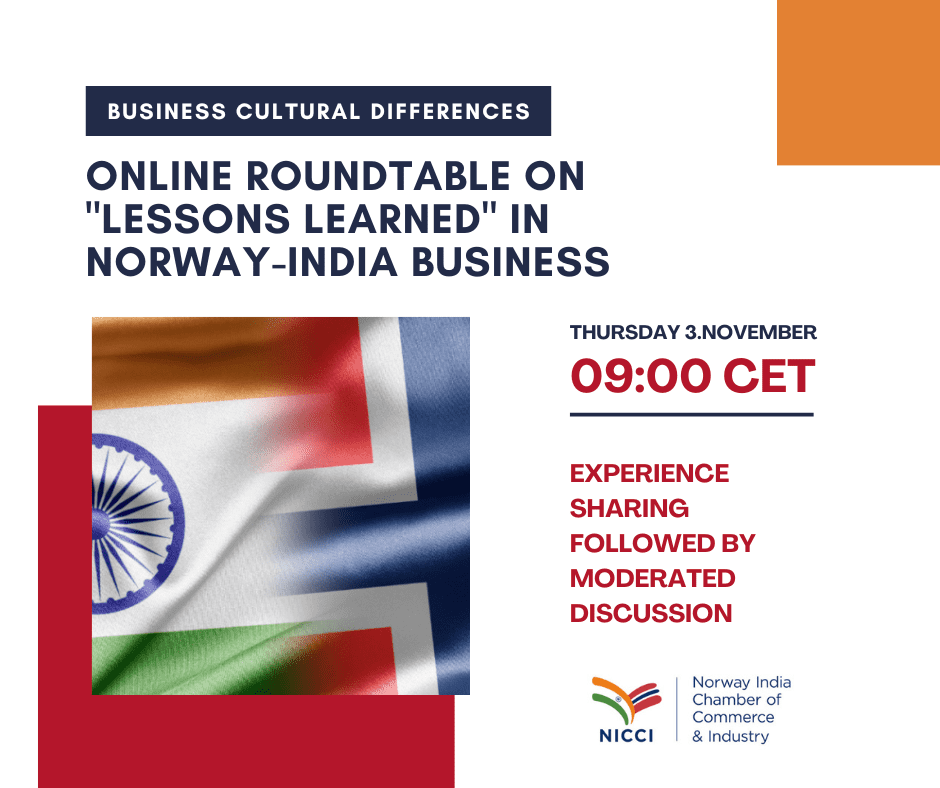 Experience sharing by Leif Vebenstad (Johnsen Chemicals), Espen Wøien (Kongsberg Digital), Trond Skundberg (NICCI), Judah Fernandez (Kilowott) and possibly you? Moderated by Ashish Mohan.
The meeting is online on ZOOM Thursday 3. November at 09.00-10.00. Link to access is emailed to all NICCI members. Get in touch with us on post@nicci.no if you did not get the link, or if you want to join as a new NICCI member in time to participate in the meeting.