Our walk starts at the iconic Leopold Cafe (just behind Taj Mahal Hotel) and ends at the beautiful Chhatrapati Shivaji Terminus, one of the busiest railway stations in India.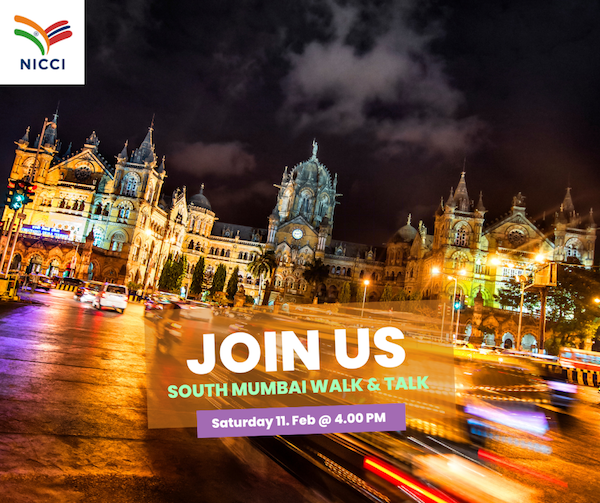 The walk will take us through some of the oldest parts of the city, giving us a unique perspective on its history. As we walk, we'll take in the hustle and bustle of local markets and the colonial-era architecture. 
The walk is led by Trond Skundberg, GM in NICCI – that has had a fascination for the area for more than 20 years. A local guide will also join us to tell stories of the area and introduce us to local vendors. If you want, you will be able to sample some South Mumbai street food.
This is a great opportunity to explore the city and experience its magic firsthand.
We hope you will join us.
Time: Saturday 11. February @4PM
Meeting place: Leopold Cafe, Colaba 
Total time: 3 hours 
Walking distance: around 2.5 km. 
From the Victoria Terminus Train station, we grab taxis and return to the Gateway of India/Taj Mahal Hotel or go for dinner together.
Please register by email to post@nicci.no latest by 8. February.