NICCI members met for breakfast and – and a look beyond the surface of Indias amazing growth.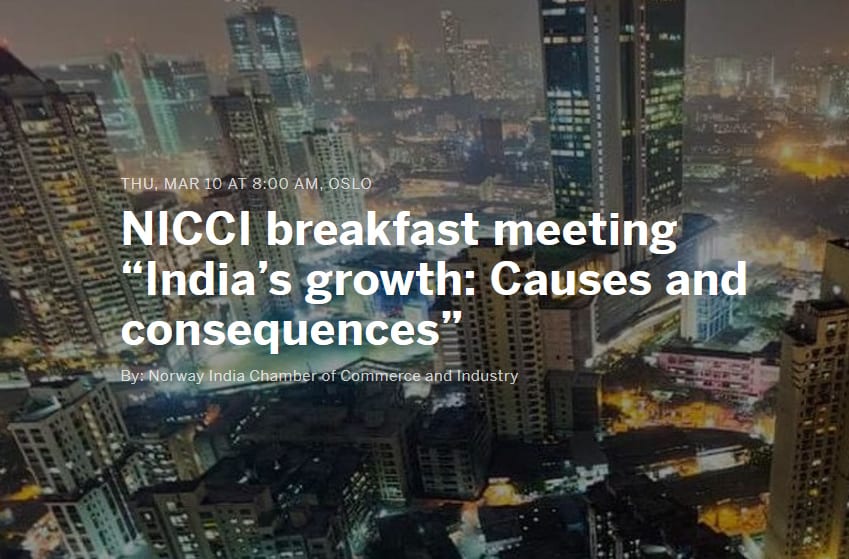 Written by: Marina Didriksen, Intern in NICCI
Time: Thursday 10. March
Place: Bull & Co, OSLO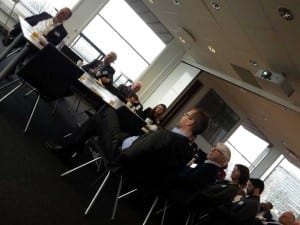 Speakers:
Øystein Dørum, Chief Economist – DNB Markets
Arild Engelsen Ruud, Professor of South Asia Studies, Head of Research – University of Oslo.
The program:
08.00 Registration / networking / breakfast
08.20 Welcome by Kristian Foss, Bull & Co
08.30 Øystein Dørum
09.15 Coffee break
09.20 Arild Engelsen Ruud
10.00 End of program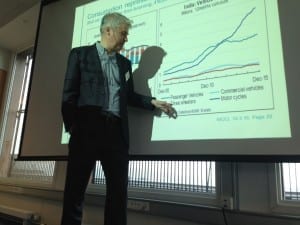 We would like to take this opportunity to thank Bull & Co Advokatfirma for being the perfect host for our breakfast event.
What is better than to combine breakfast with knowledge.
NICCI members were given a look beyond the surface of India's amazing growth. Furthermore, we were given analysis, views and forecasts from two gentlemen seeing the same India, but from different perspectives.
We were fortunate to have Øystein Dørum to address our members with a very interesting analysis on India's growth potential. Thank you to Arild Engelsen Ruud  for sharing real life observations and views from his research in India. A big thank you to all of you having breakfast with us this morning. Hoping to see you again on our next member meeting taking place on 12. April.
Marina Didriksen
Go to the member area to download the presentations and list of attendees to the meeting