Success stories should be shared and celebrated. Join us as we dive into the strategies behind the companies that really succeeded. One senior management case presentation followed by Q&A. In this meeting: In this meeting our speaker is Atle Vidar Nagel Johansen, EVP & CEO Orkla Branded Consumer Goods.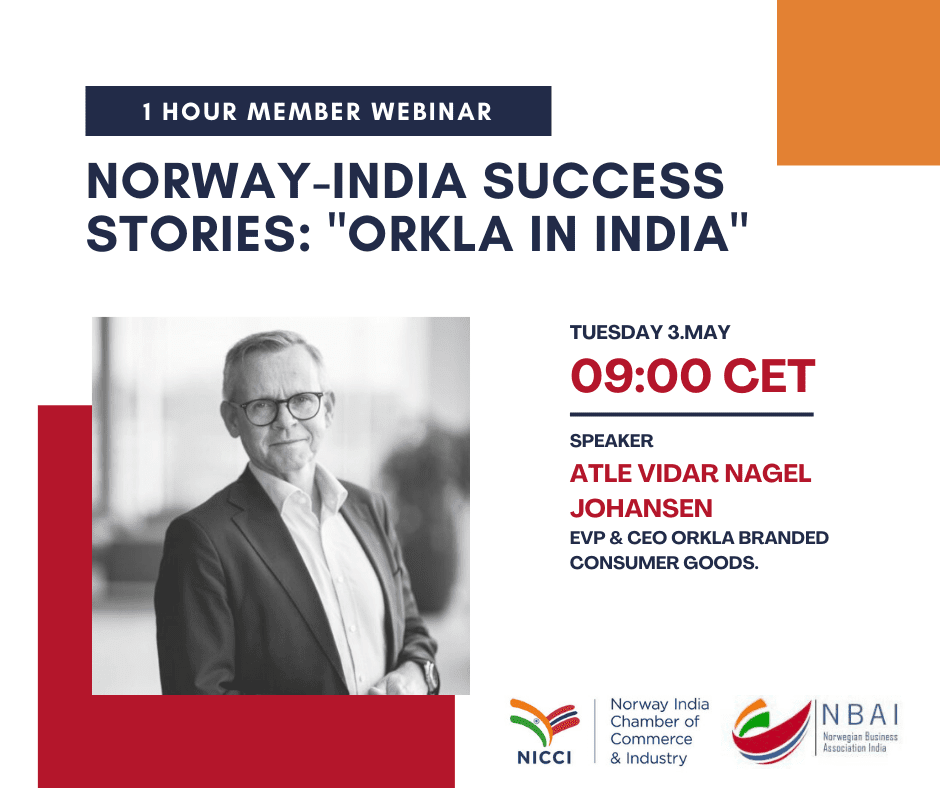 Registration for the meeting
NICCI members, click her to register for the meeting.
If you are still not a member of the Norway-India business community, you are welcome to apply for membership now. We will assure you get the registration link in time.