We have started the journey of exploring business opportunities for Norwegian companies in the Indian Smart Cities landscape.
The Roundtable was held 13th May, the last day of the "India Smart Cities Expo" in Delhi. Our intention is to involve relevant organizations and interested Norwegian companies – to join forces in a structured work towards understanding the India Smart Cities programs, identify business opportunities and cooperate in marketing Norwegian products and services.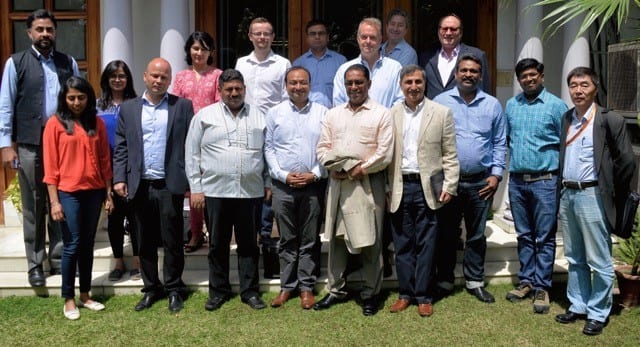 The companies and organizations that participated: REC Group, Elkem, Telenor, Kongsberg Maritime, Rambøll, Unified Messaging Systems, Indo Scan, Numascale, NTNU, Innovation Norway and NICCI. (NICCI members highlighted)
Thanks to Innovation Norway for organizing the meeting.
The work continues. NICCI members; get in touch with the NICCI administration at post@nicci.no for more info or to signalize your interest to take part in the work ahead.
Read more about it on the homepage of the Royal Norwegian Embassy