3 years with the Modi Government is a good occasion for an update on the political status and trends – for all of us working with India. This breakfast meeting is co-organized with the University of Oslo – UiO.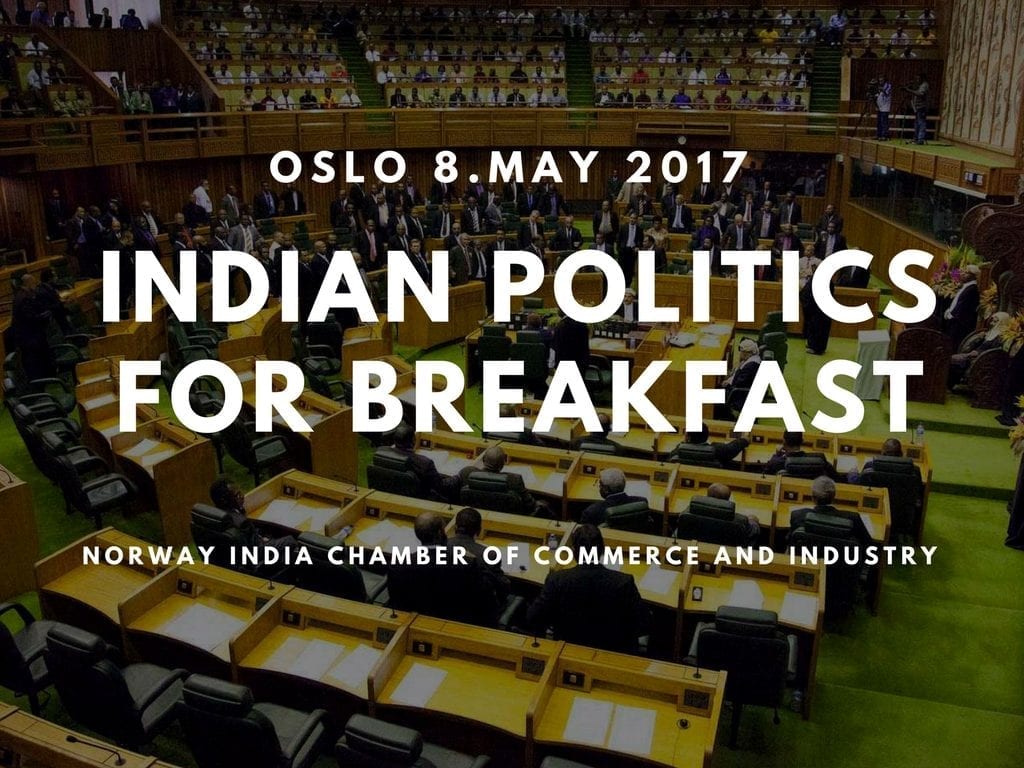 What has been achieved so far? And what not?
Promises and hope: What lies in store towards next election?
Big electoral victories in state elections: Are they an indication?
What is the Modi government's geopolitical ambitions?
Five Indian states held elections last month, resulting in both surprises and thriller-like races to form state government. What does the results tell us about the political climate to expect in India towards the 2019 election? What is the opposition doing? Will BJP win again?
Join us to indulge in the exciting political scene in India today. Insight, analyzes and discussion. Co-organized with UiO. Moderated by Arild Engelsen Ruud.
Date: 08. May 2017
Time: 08.30 -10.00
Place: Oscars gate 27, Oslo
A light breakfast will be served
Speakers: