NICCI member meeting with India Business Stories, Afternoon Tea the Indian way and mingling with the Norway-India business community.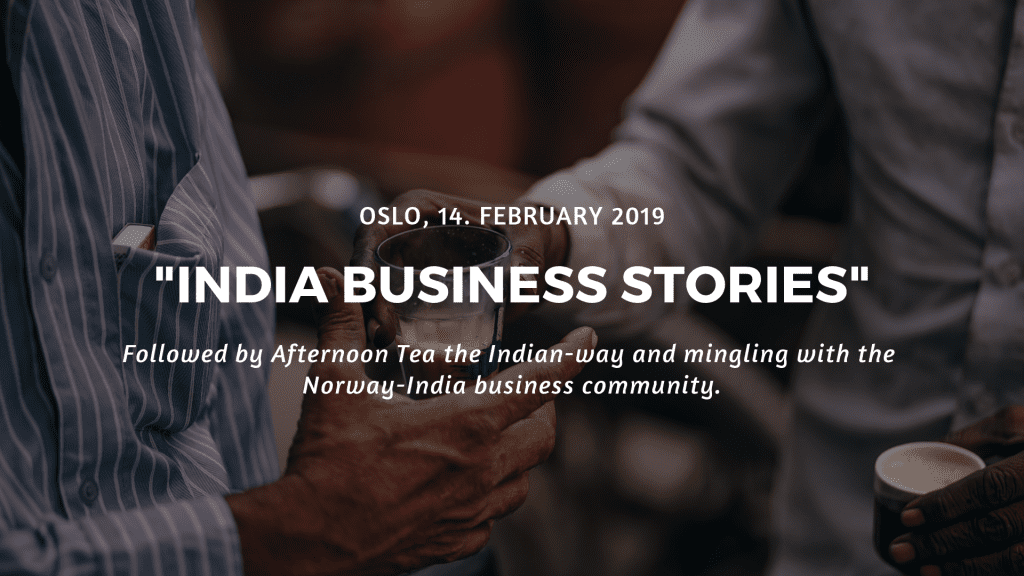 Place: Oscars gate 27, Oslo
Date: 14. February
Time: 14.00-16.00
This is our business-story-tellers:
Ann Ollestad, Royal Norwegian Consulate General in Mumbai
Arundhati Das, Embassy of India
Merethe Sandberg Moe, The Research Council of Norway
Rebecca Razulis, Gelato
Gøran Karlsen, TCS
Thor-Magne Johansen, Eksportkreditt


Afternoon Tea the Indian way
Not to be missed. To set the tone for good conversations we throw a High Tea, Indian-style. Expect some really good teas, a savoury bite or three -and of course some authentic Indian sweets. Hosted by Embassy of India.