«Norway-India, a match made in heaven» Stina Torjesen said to set the tone for the event. On stage: Espen Barth Eide, Meenakshi Lekhi, Hans Jacob Frydenlund, Arne Jan Flølo, Tima Iyer Utne, Cristian Valdes Carter, Stina Torjesen, Cecilie M. Kjeldsberg and Per Kristian Sbertoli.
Green shift partnership: a successful green energy transition in India is crucial for the world. For the Indian government to succeed in ambitious climate targets, access to technology, capital and expertise is required. Norway can contribute to this, and take a strong position in the Indian energy market.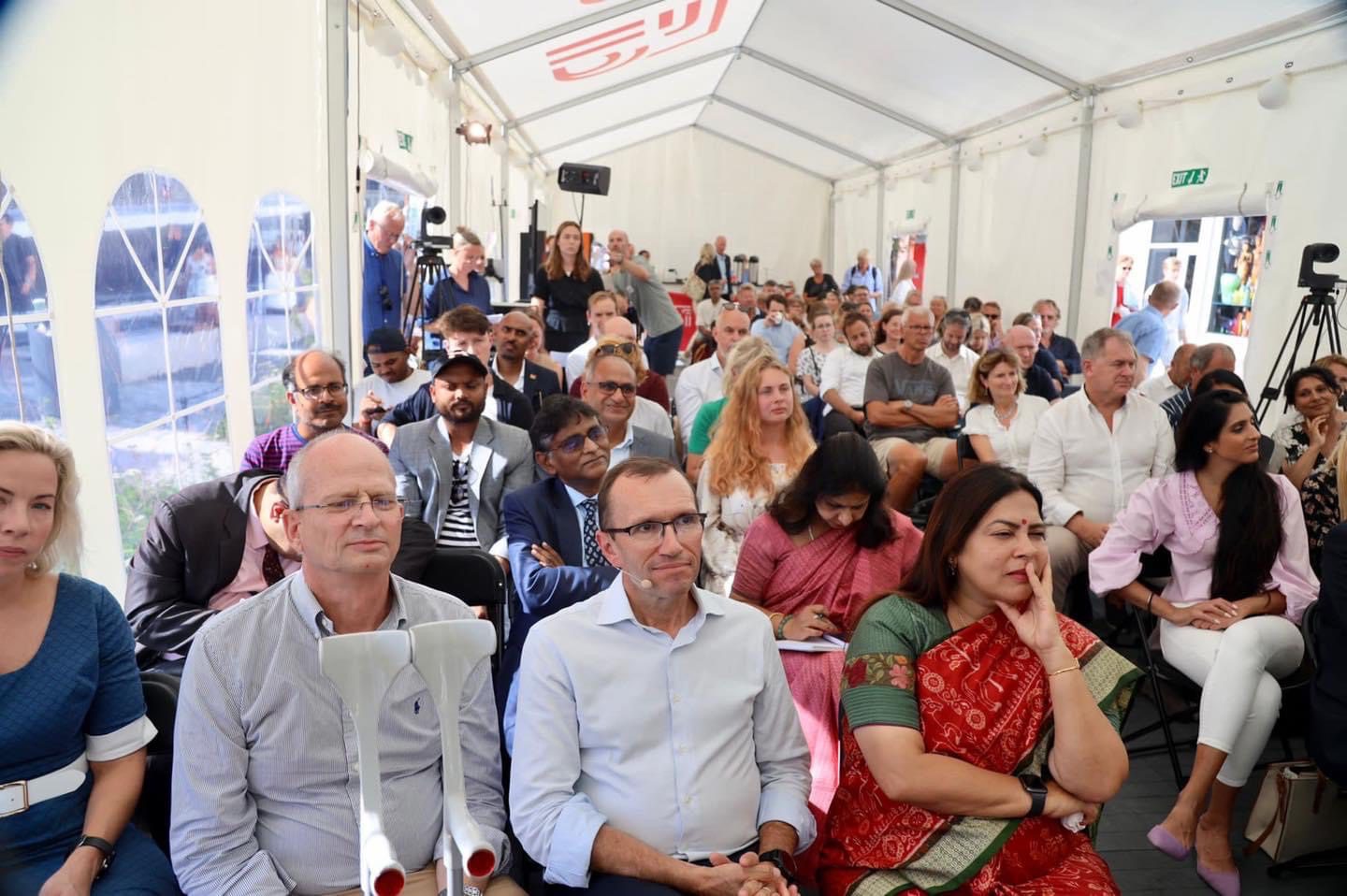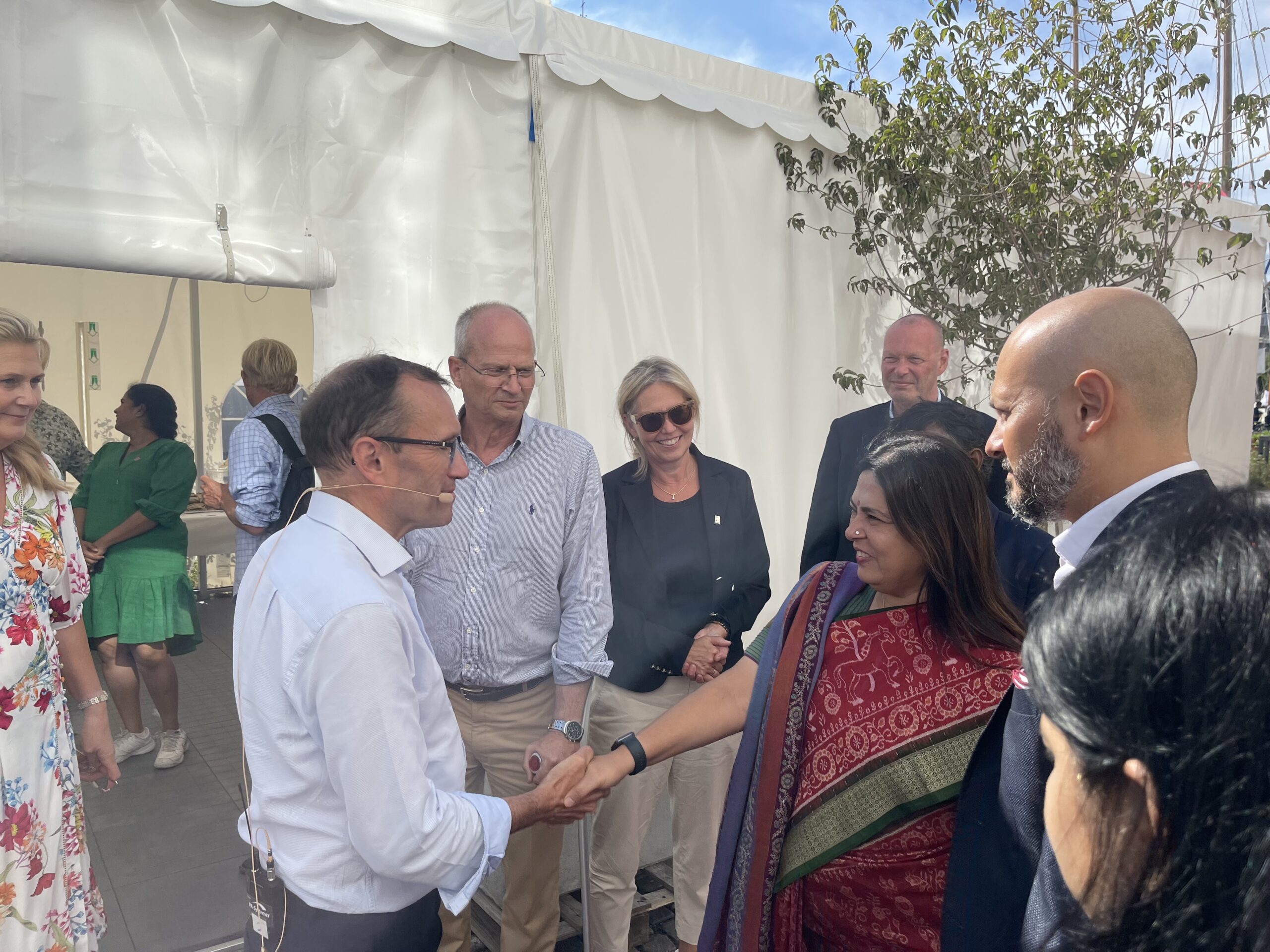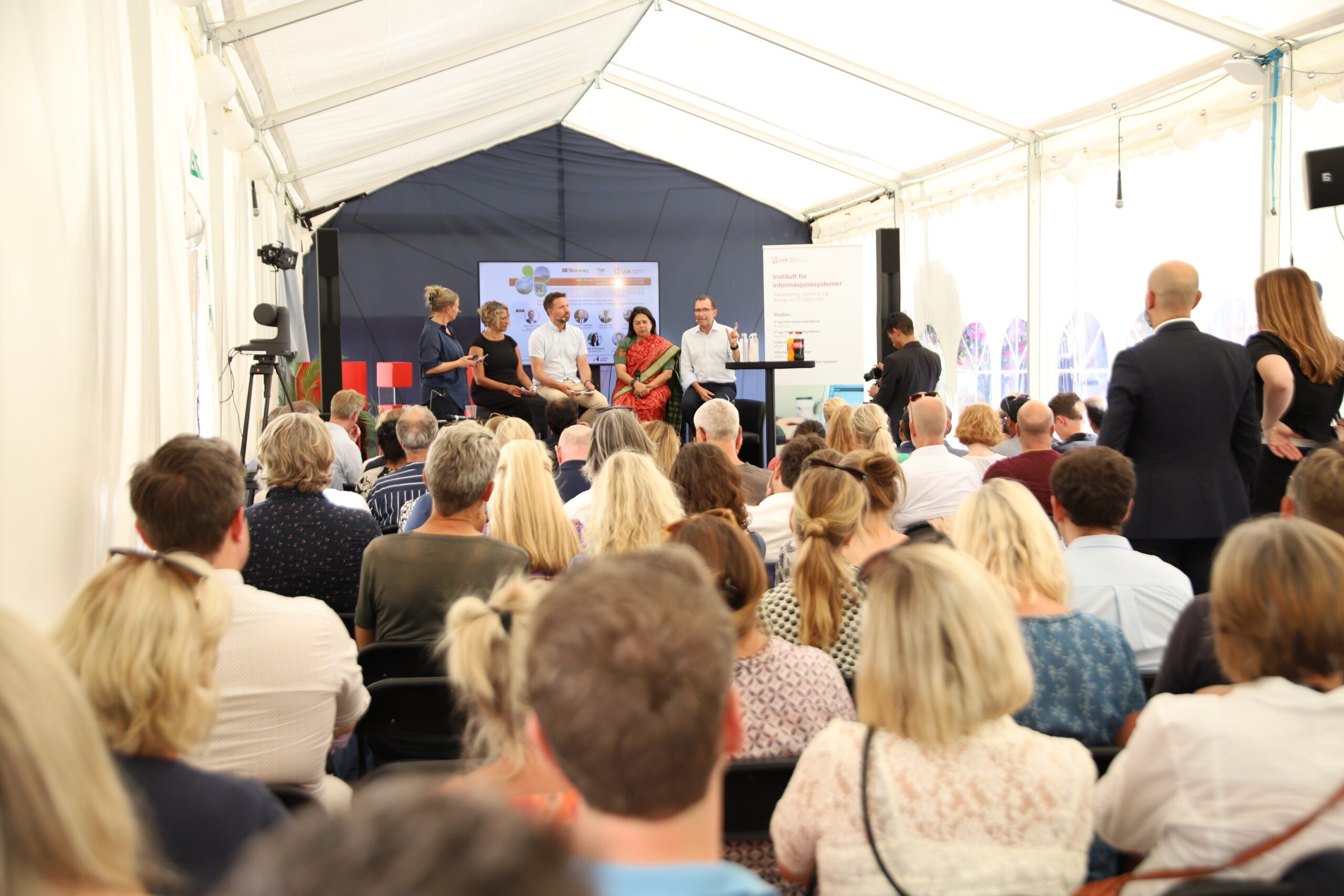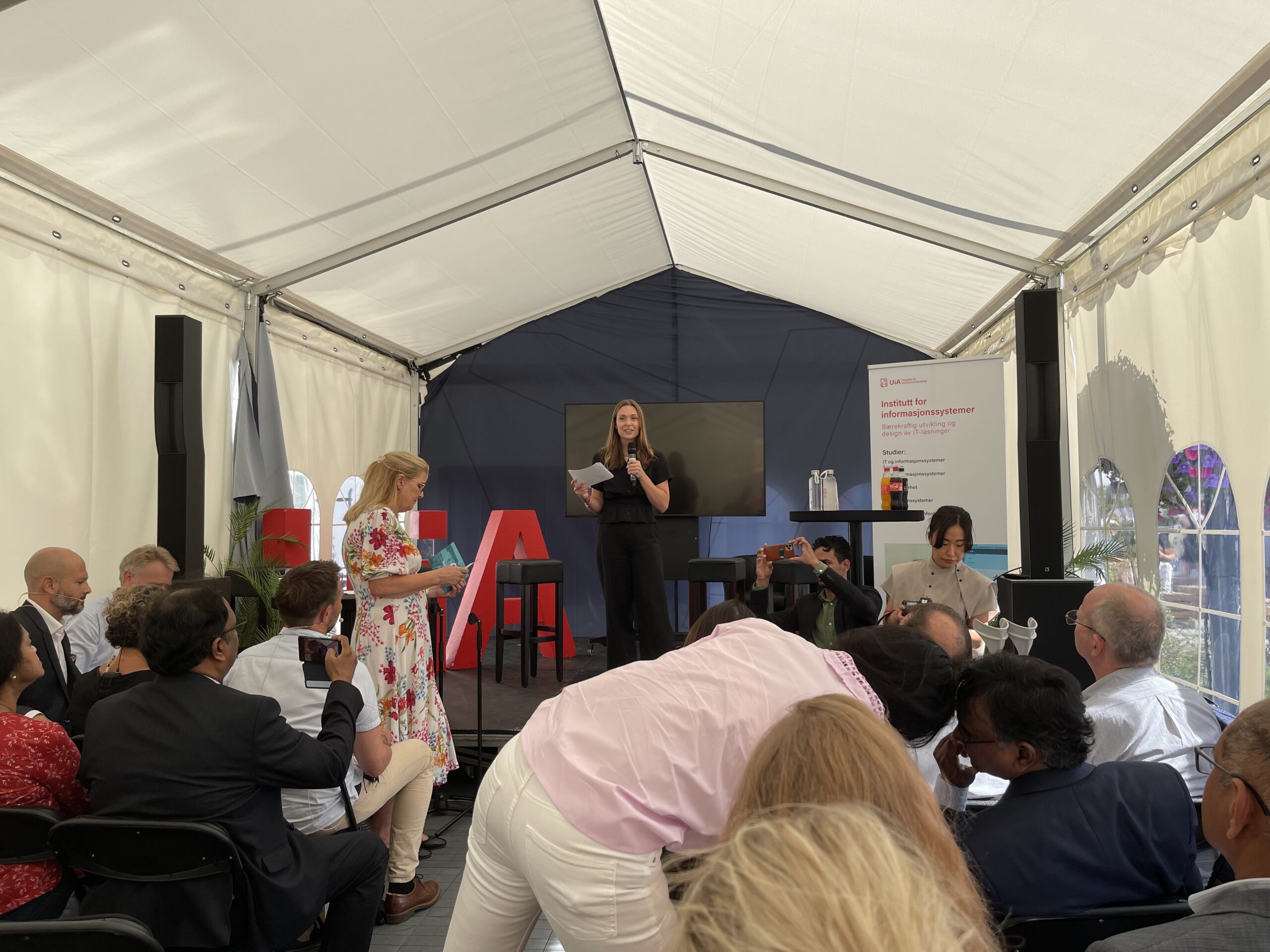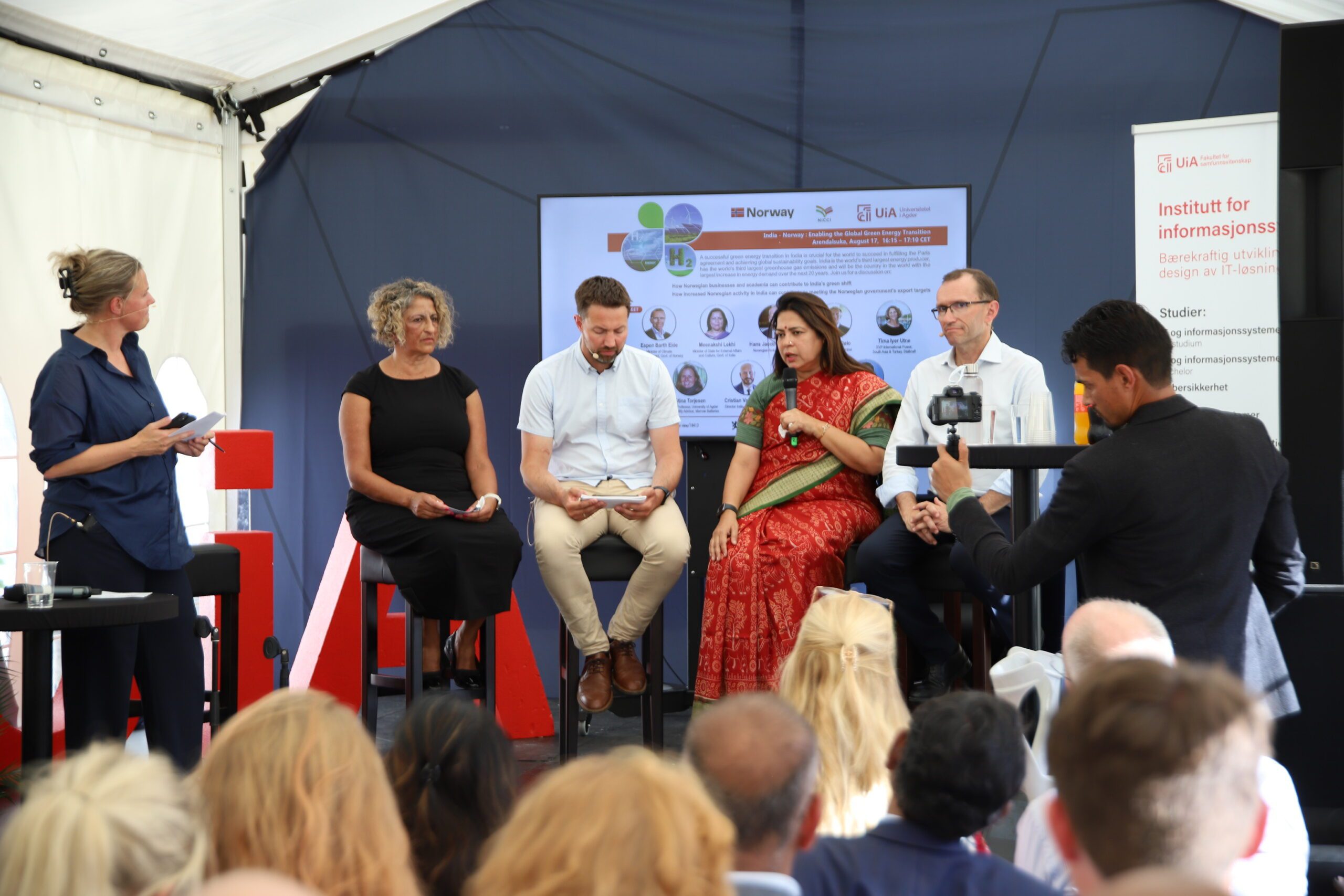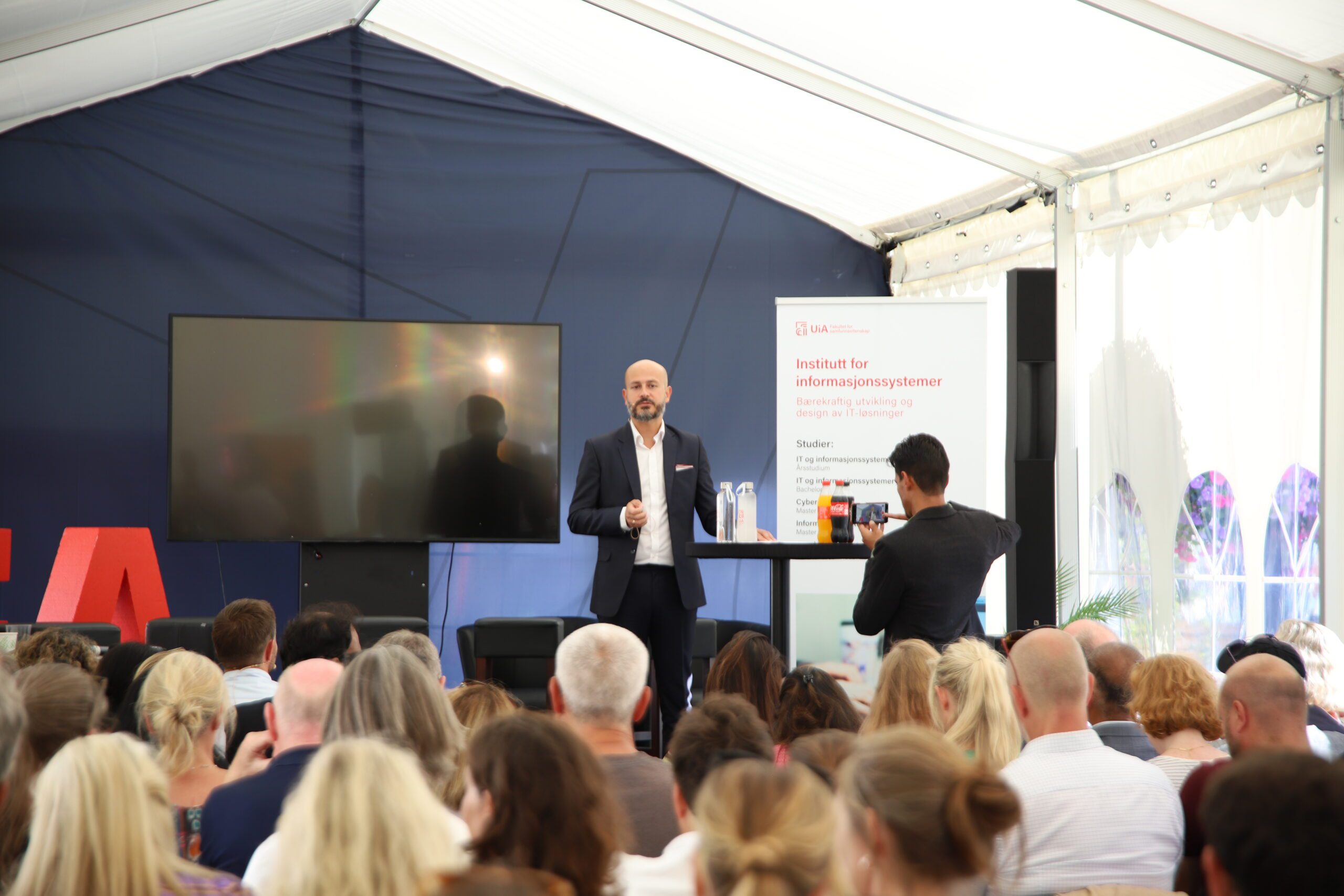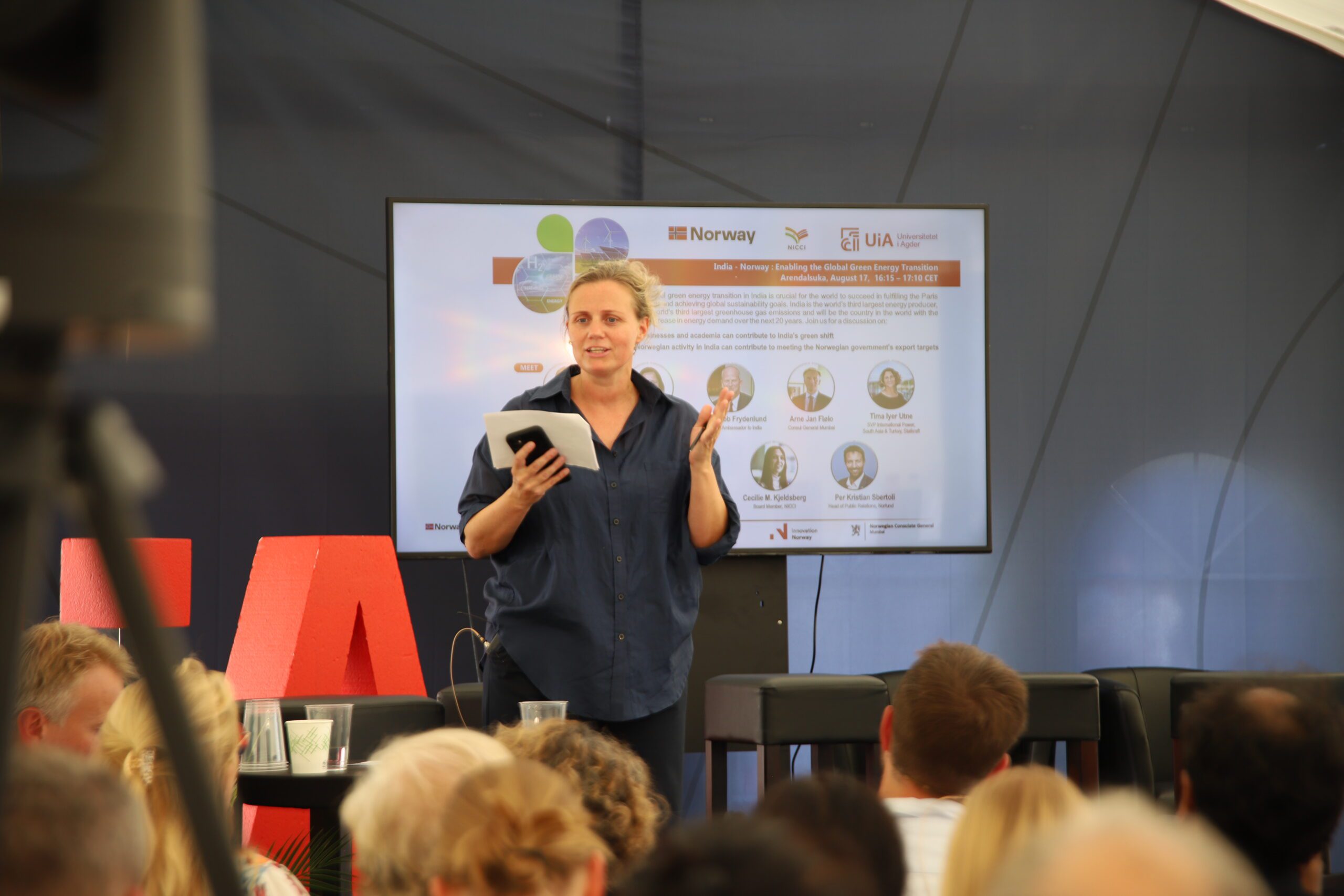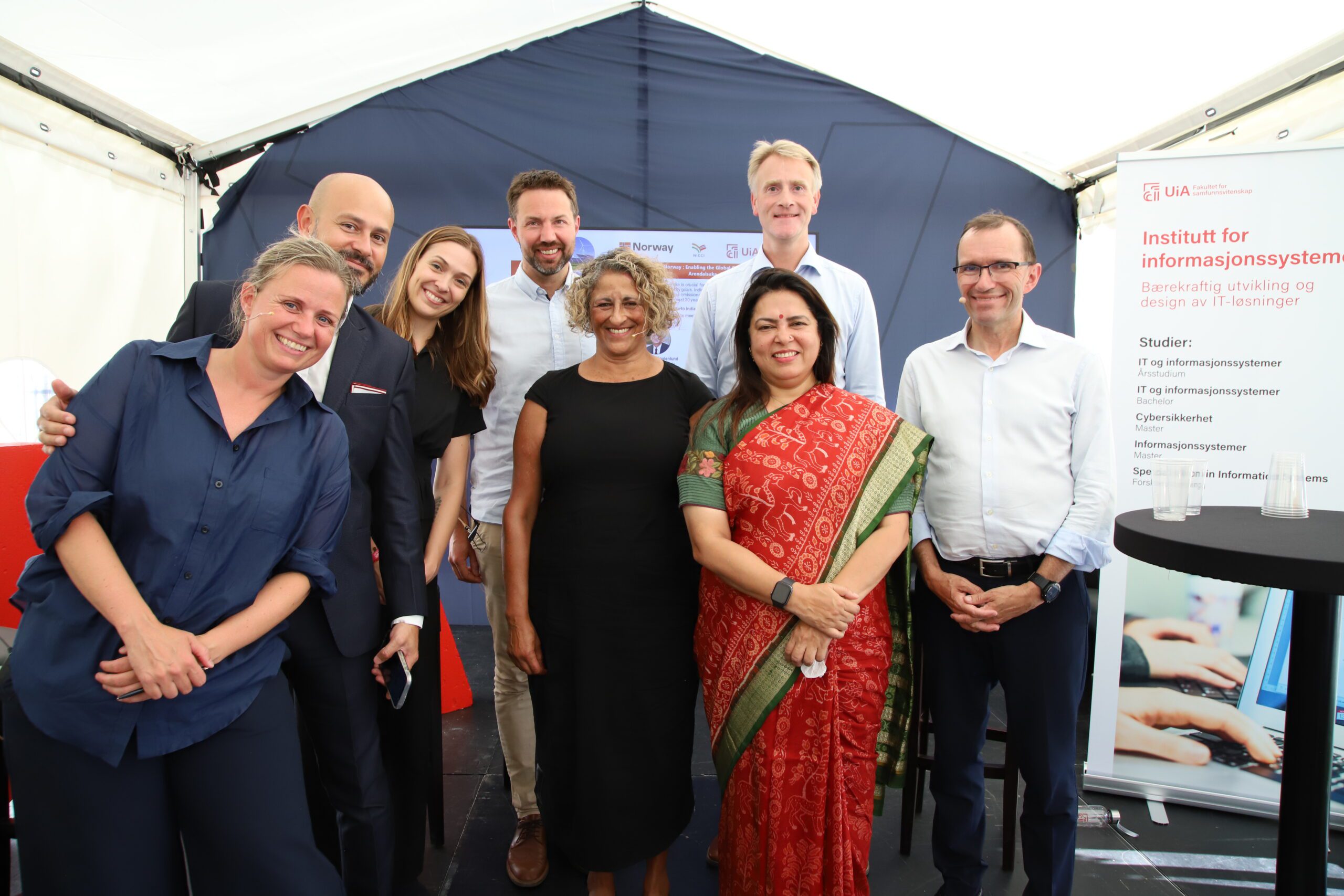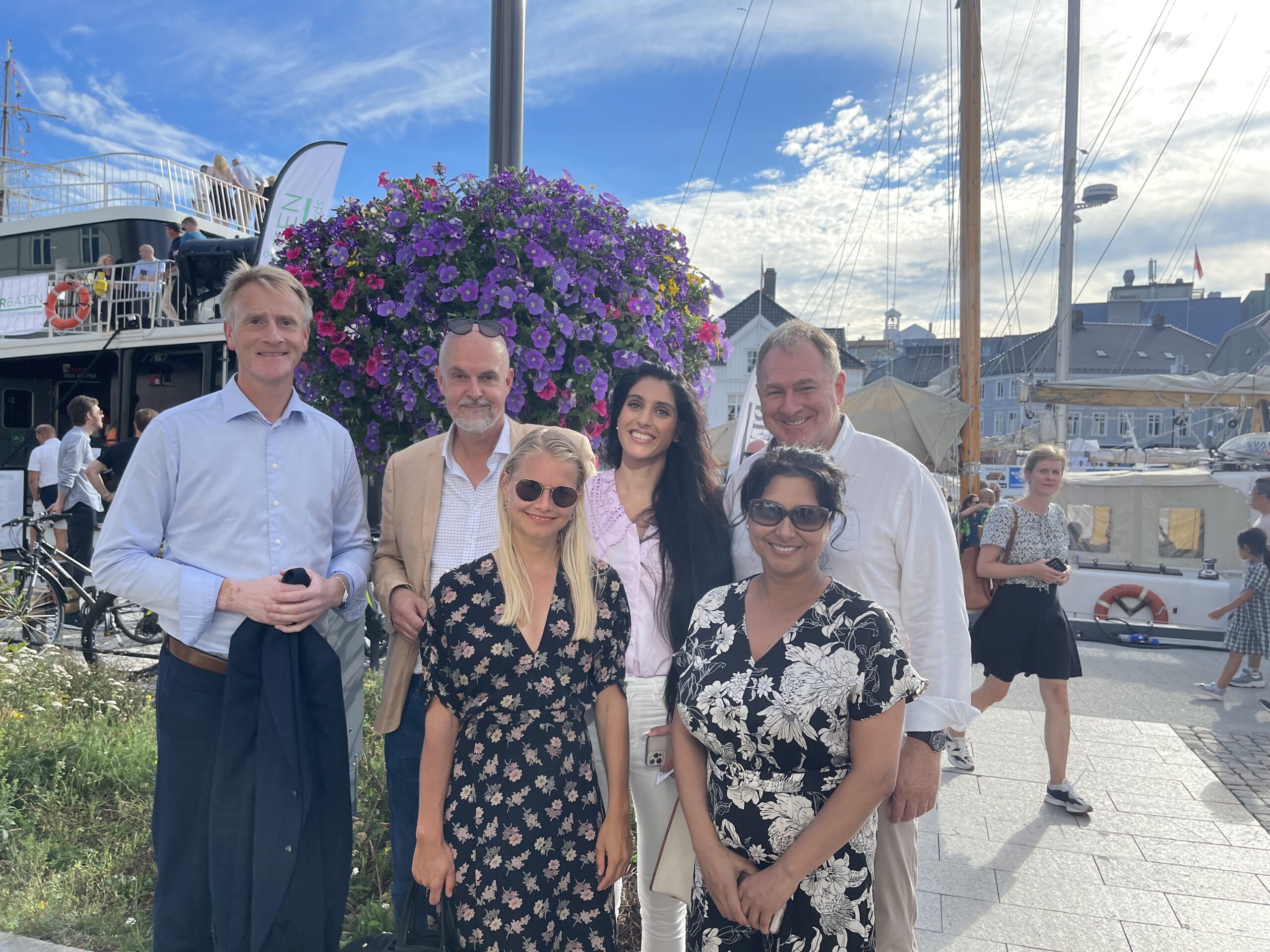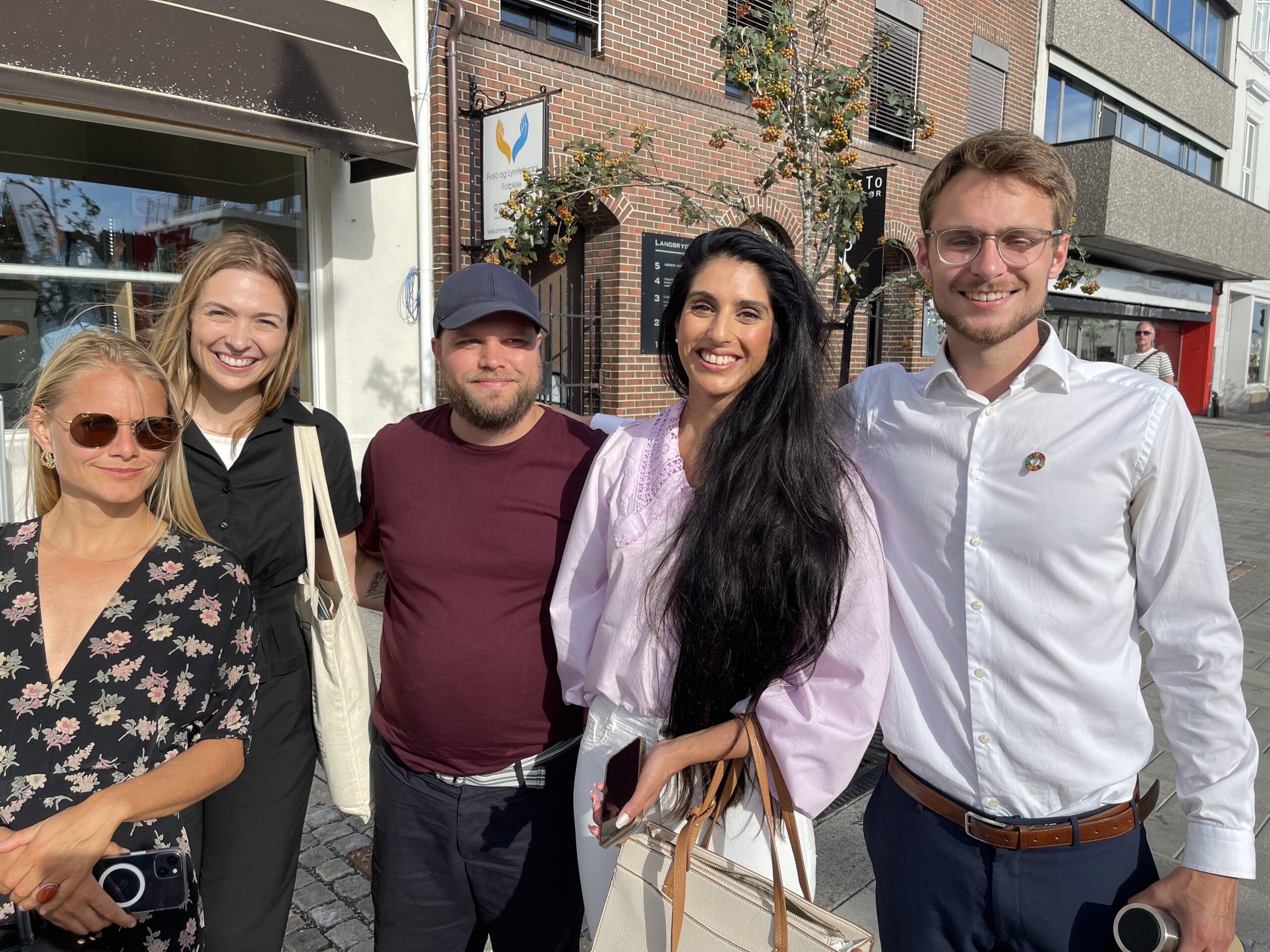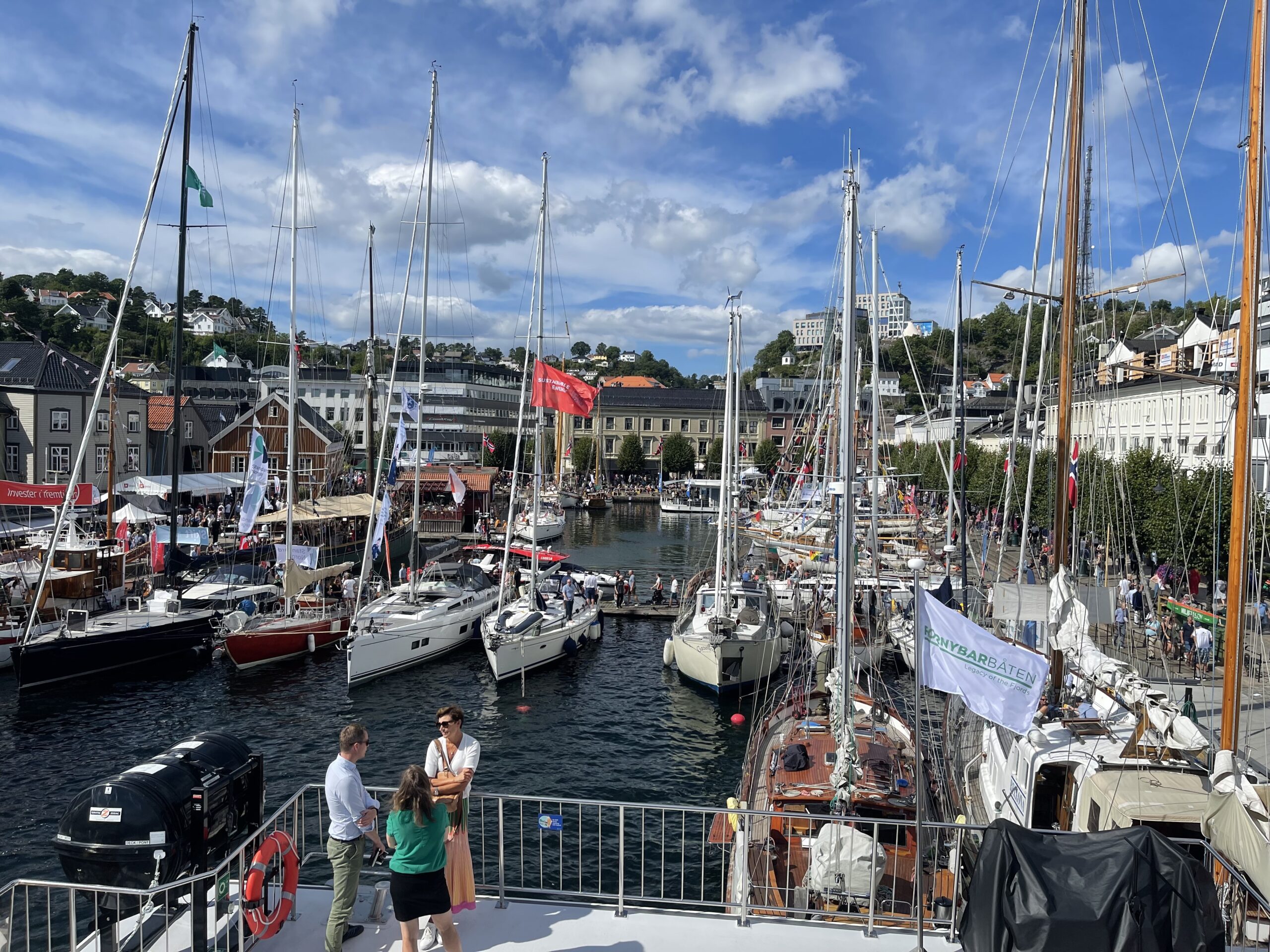 The event was organized by Team Norway in India in cooperation with the University of Agder and Norway India Chamber of Commerce and Industry.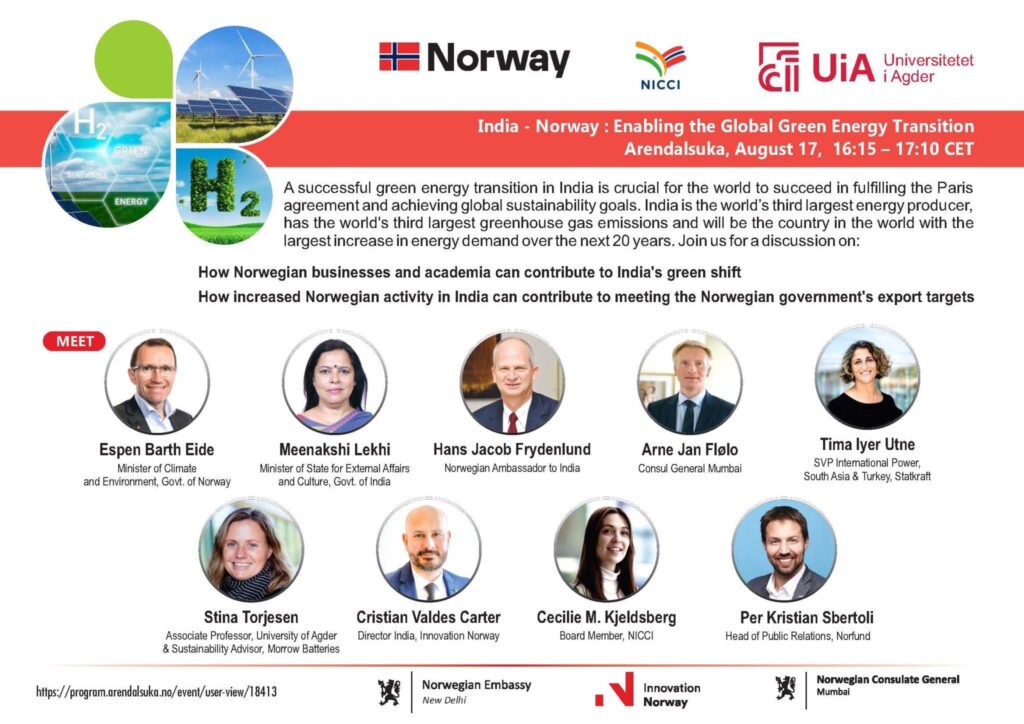 A special thanks to:
Espen Barth Eide, Minister of Climate and Enviroment
Meenakshi Lekhi, Minister of State for External Affairs and Culture
Hans Jacob Frydenlund, Norwegian Ambassador to India
Arne Jan Flølo, Consul General Mumbai
Tima Iyer Utne, SVP International Power, Statkraft
Stina Torjesen, Associate Professor, UiA
Cristian Valdes Carter, Director India, Innovation Norway
Cecilie M. Kjeldsberg, Board member NICCI / Manager, EY
Per Kristian Sbertoli, Head of Public Relations, Norfund