Successful NICCI event with a Norway-India tourism focus, followed by a garden reception. State Secretary Dilek Ayhan, Loveleen Rihel Brenna, Per Holte and H.E. Debraj Pradhan introduced us to a two-way street with a lot of future potential.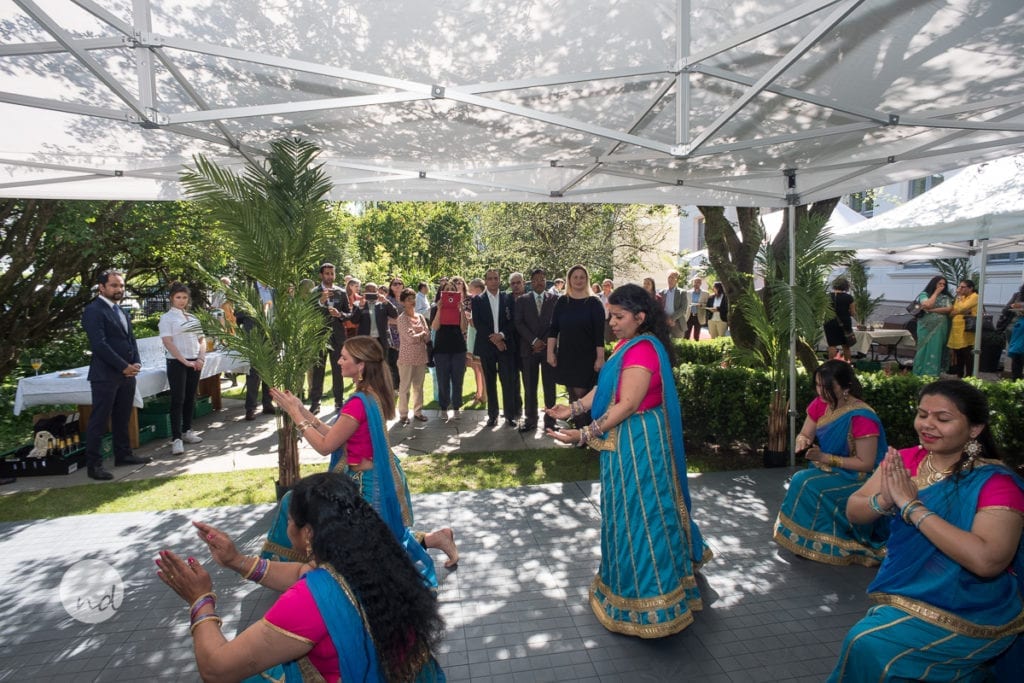 – Tourism is one of the fastest growing industries in the world. NICCI want to end this season by giving our members and invited guests insight in the sector and to join us in exploring the business opportunitees, NICCI Chair Tima Iyer Utne said in her opening address.
Ambassador of India to Norway, H.E. Debraj Pradhan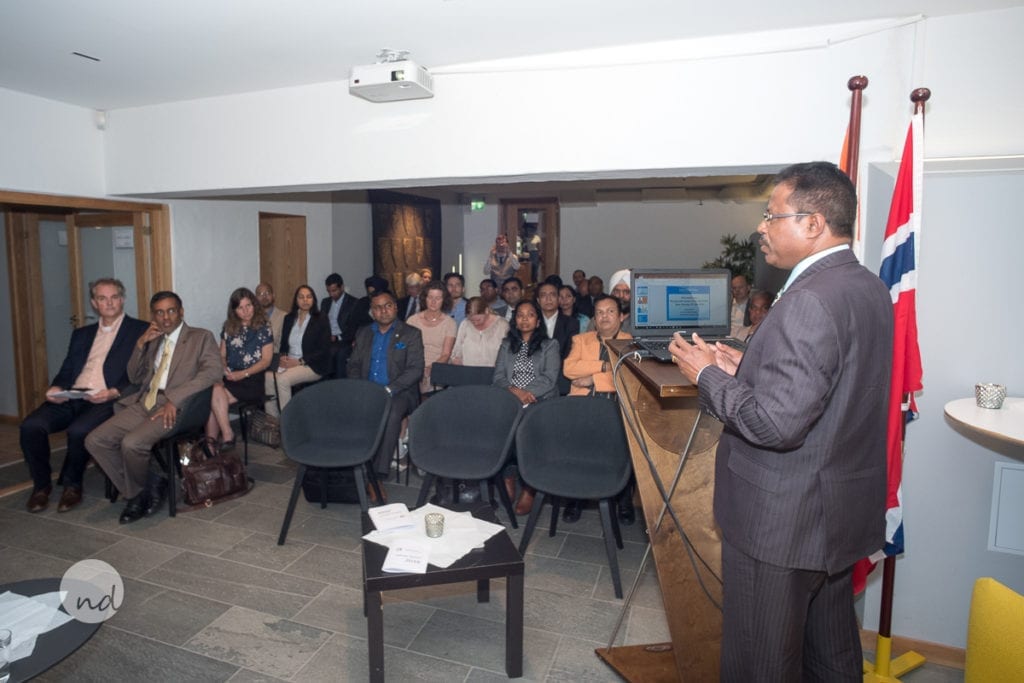 The Ambassador set the tone quoting the committing Sanskrit verse "The guest is God".
-India is a journey of mind and soul. It is a journey of self-discovery, Mr. Pradhan continued.
The Ambassador gave us an exclusive introduction to India as a tourist destination, visited by almost 9 million tourists in 2016, contributing to 6% of GDP. He gave a brief on some of the niche sectors of the tourist industry, such as cruise- adventure- medical- and film tourism. I noticed Polo tourism as a product that must be new to most people in Norway.
Mr. Pradhan promoted India as a round the year destination with 32 World Heritage sites, attractions of both ancient and exotic cultures, and an emerging modern India.
Further, the Ambassador introduced us to a unique wildlife, the festivals- Holi being the most colorful of them all, adventure and sports, the fantastic luxury trains and a wide range of accommodation from simple and very affordable guesthouses to the 5-star deluxe palace hotels.
Ambassador Pradhan informed that India is among the top 10 aviation markets (aspires to be top 3 by 2020). He highlighted the fact that the main international airports of India now rank among the very best in the world.
The ambassador ended his speech by informing that Norway already is on the list of countries eligible to a eVisa to India, which considerably simplifies of the process. Another fact is that his Embassy in Oslo issued 14000 visas in 2016.
State Secretary Dilek Ayhan, Norwegian Ministry of Trade, Industry and Fisheries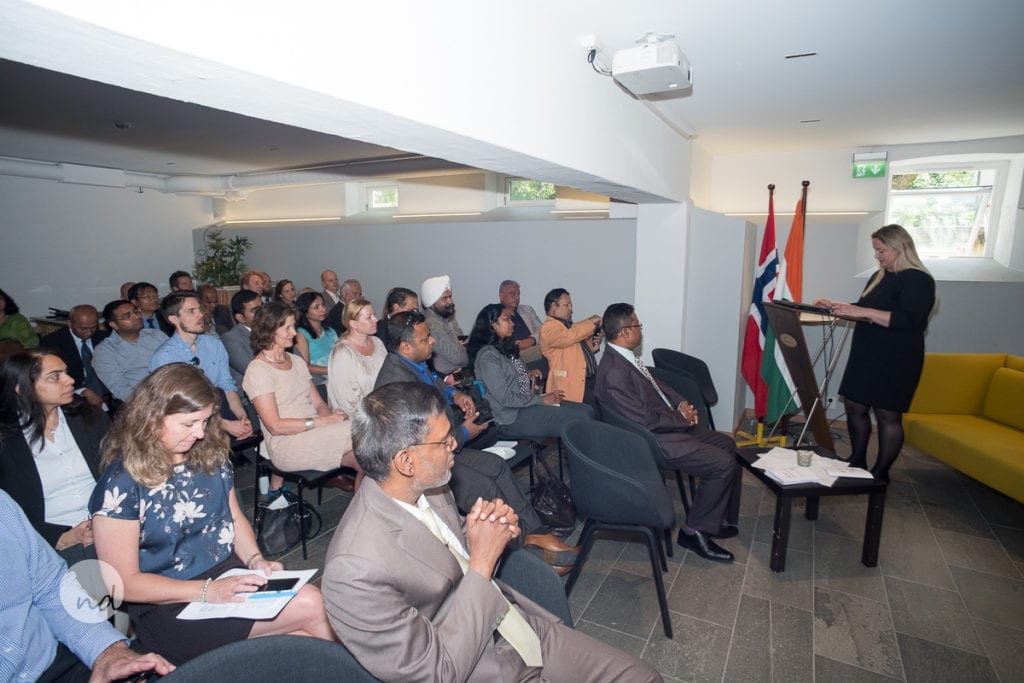 Our Chief Guest started with a look at the bigger picture:
-Trade between our countries remains modest, but we have seen a substantial growth the last ten years, Ms. Ayhan said.
She told the audience that a Free Trade Agreement between EFTA and India, could be the most important tool to increase trade and investments, with great mutual benefit for our countries.
-Norway is ready to offer India far better conditions than we have granted any other free trade partner. A token that India is important to us, the State Secretary said.
Ms. Ayhan also welcomed a continuation of the Indian Government's ambitious efforts to improve the business climate in India – cutting red tape and increasing digitization.
Moving to the topic of the day, tourism, one of the sectors with a huge growth potential, Dilek Ayhan highlighted the fact that the fastest growing group of tourists visiting Norway are tourists from countries in Asia. Tourism is a prioritized policy area for Ayhan's Government.
-This is why we earlier this year presented our White paper on tourism Ms. Ayhan said.
To the amusement of the audience, the State Secretary raised the question if last year's promising 23 percent increase in travel bookings from India -could have been because of the Bollywood blockbuster "Shivam", which included scenes from the Atlantic Road and the Geiranger Fjord.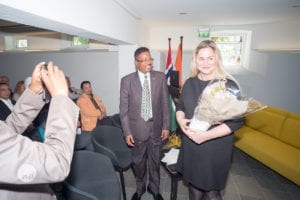 Referring to statistics from Switzerland on how major movie productions boost tourism, Ayhan hope we can get in place better incentives for Indian movie productions in Norway.
Bollywood productions or not, the State Secretary warmly welcomed more tourists from India, to experience wild nature, northern lights and an exotic urban life. Not only resulting in employment and economic activity, but also in interaction and getting to know each other's cultures -may be the very foundation of doing business.
Loveleen Rihel Brenna, CEO Seema AS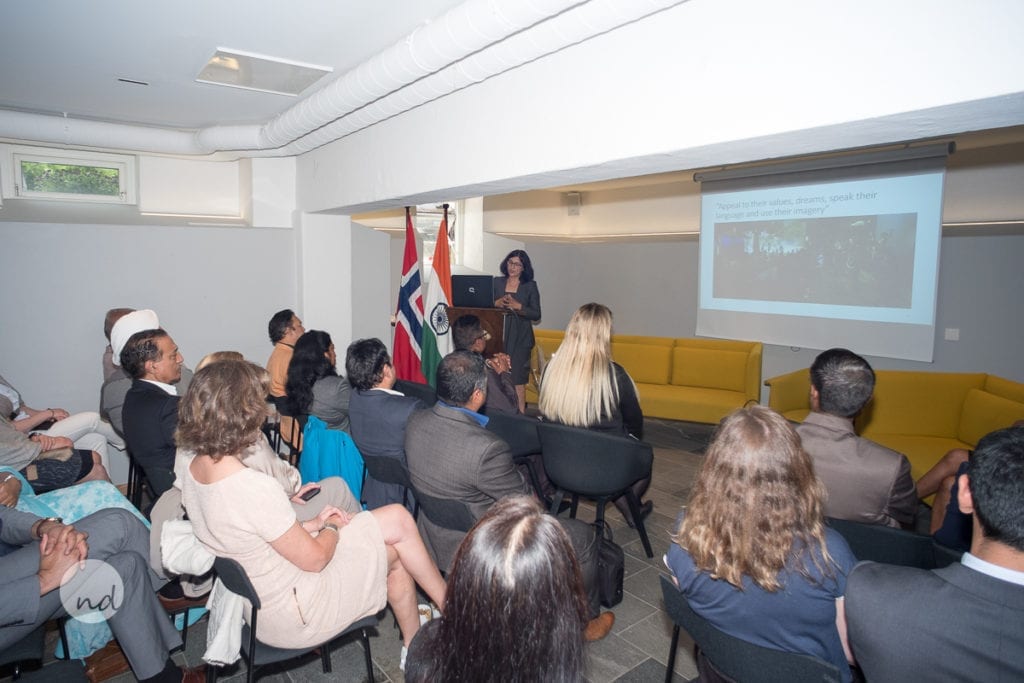 With her extensive knowledge on both India and Norway, Loveleen Rihel Brenna gave us some views on how "Incredible India" should be sold in Norway.
-India is a fantastic country, with a great potential for tourism from Norway, she opened.
When it comes to promoting India as a preferred holiday destination and further grow tourism from Norway, its according to Ms. Brenna important to understand the Norwegian people's habits, values and choices.
-We can't expect Norwegians to understand all aspects of a country of India's complexity. Such a huge country with a vast diversity of cultures, religions, ethnic groups and ways of living. How can that be promoted in a fair way? Brenna asked.
She was referring to the importance of considering factors addressed in the article "How to attract the tourists of tomorrow" published by World Economic Forum, and their Travel and Tourism Competitiveness Report.
-All of us involved in selling India to Norwegians, must aim at reaching their heads and hearts. The most important is always to assure safety. Creating a nuanced picture of India is also of high importance, hopefully also adding new pieces to the picture generally portrayed by the press, Loveleen Brenna said.
One of her methods to do exactly that, is to showcase Indian female leaders. Her examples include the fact that India had the world's second female Prime Minister and that the Indian IT Industry has a range of female top executives.
As part of her training program in diversity management, Brenna is organizing study trips to India.
-An executive need to be good at handling diversity, must be flexible, familiar with his or her values and view of humanity. According to Brenna, this is something everyone visiting India really get to put to test and doubtlessly develop further.
Though India might not be the perfect fit for the average Norwegian family holiday requirement – it offers endless opportunities for the slightly more adventurous.
Per Holte, Market Director Tourism Asia and New Developing Markets -Innovation Norway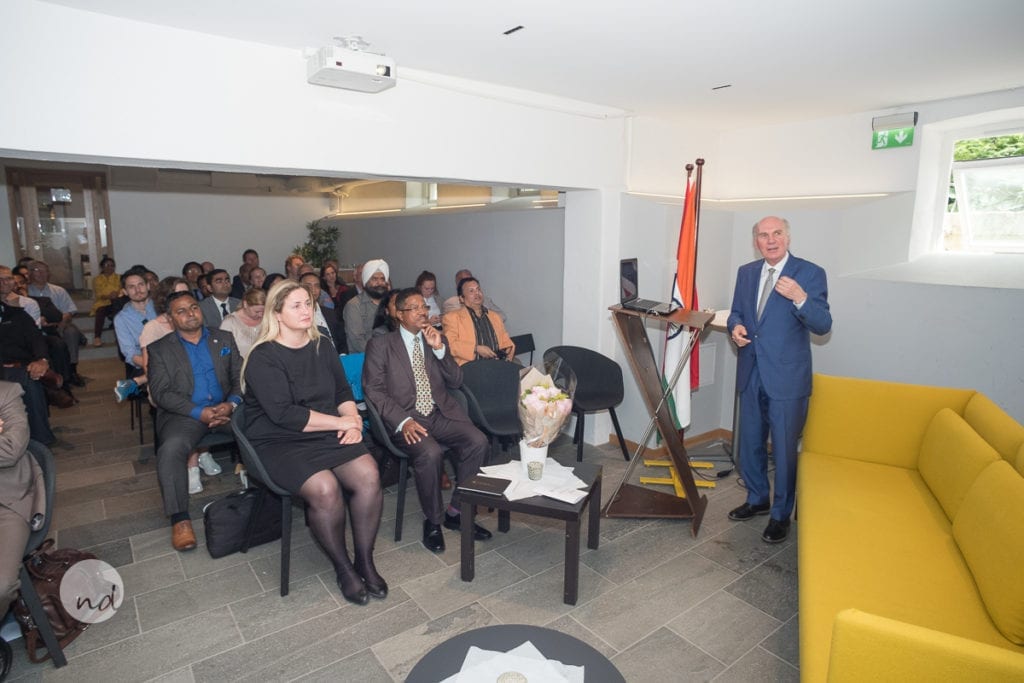 -The Indian travelers evolve both in terms of hotel consumption, length of holiday and even the local food they are willing to experiment with, Per Holte said.
He continued telling that the world's 2nd largest, and youngest population – currently make 4 million annual travels to Europe. This is expected to increase with 15% yearly.
According to Mr. Holte, Indian travelers are visiting multiple countries in one trip, hence pan-Scandinavian cooperation in facilitation is crucial.
-We know for a fact that Indians travel as families, making Scandinavia a good match, since we have a lot to offer for all age groups, he continued.
What are Indian tourists looking for? According to Mr. Holte, this is the top-5-list:
sightseeing and famous landmarks
outdoor activities / soft adventures
experiencing nature
shopping
night life
Per Holte told us the main activitites to attract more Indian tourists to Norway are media networking, media visits to Scandinavia, promotion in digital and social media, travel exhibitions, trade seminars and familiarization trips for Indian tour operators. He could report about a huge increase in Indian travel operators that feature Norway in their programs. Currently 42.
Air connections India-Norway is good, which is essential for further growth. As an example, Mr. Holte mentioned Emirates flying directly from 11 different cities in India to Dubai, connecting onward to Oslo. Air India will start direct flights from Delhi to both Stockholm and Copenhagen -3 times a week. Unfortunately, no direct flight to Oslo in this round, but the lobbying seems to be continuing.
Garden reception hosted by Embassy of India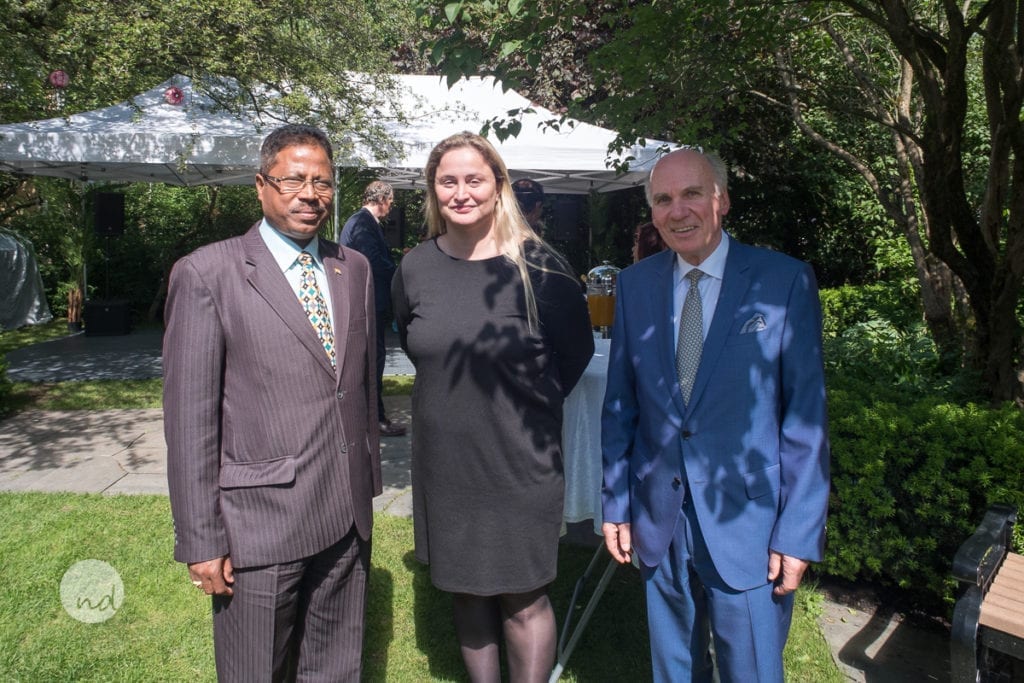 Following the seminar of tourism was the garden reception hosted by Embassy of India. The venue was the beautiful garden of the NICCI office in International House – Oscars gate 27.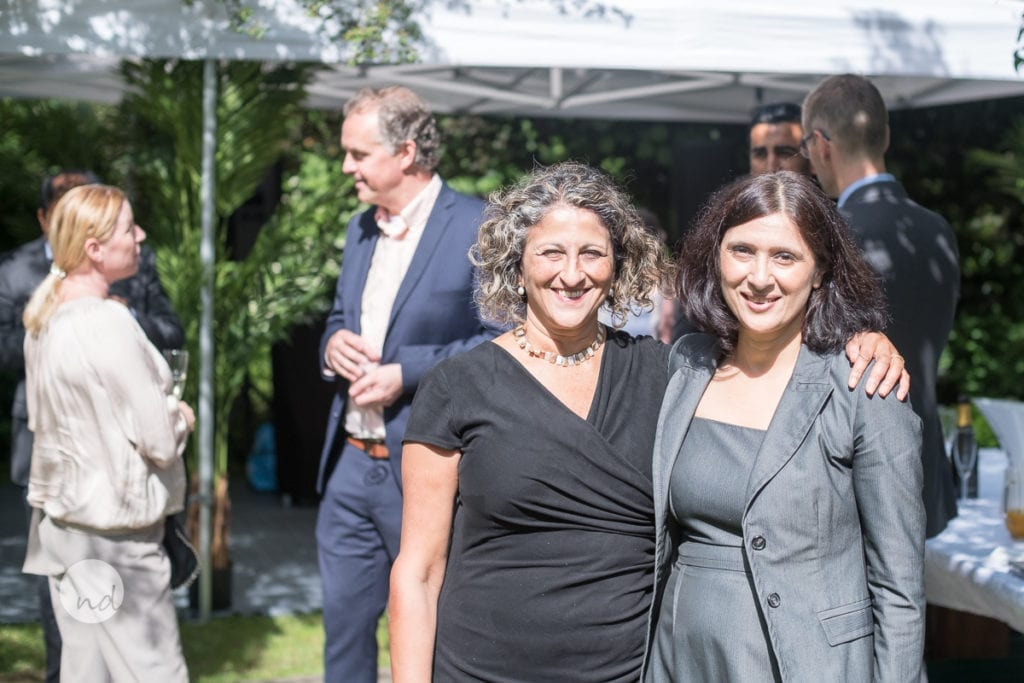 Food is a very important part of tourism. After his welcome to the reception, Commercial Councilor Mr. Ponnappan intruduced Ms. Niru Kamur from Masala Magic, that presented the mouthwatering Indian finger food.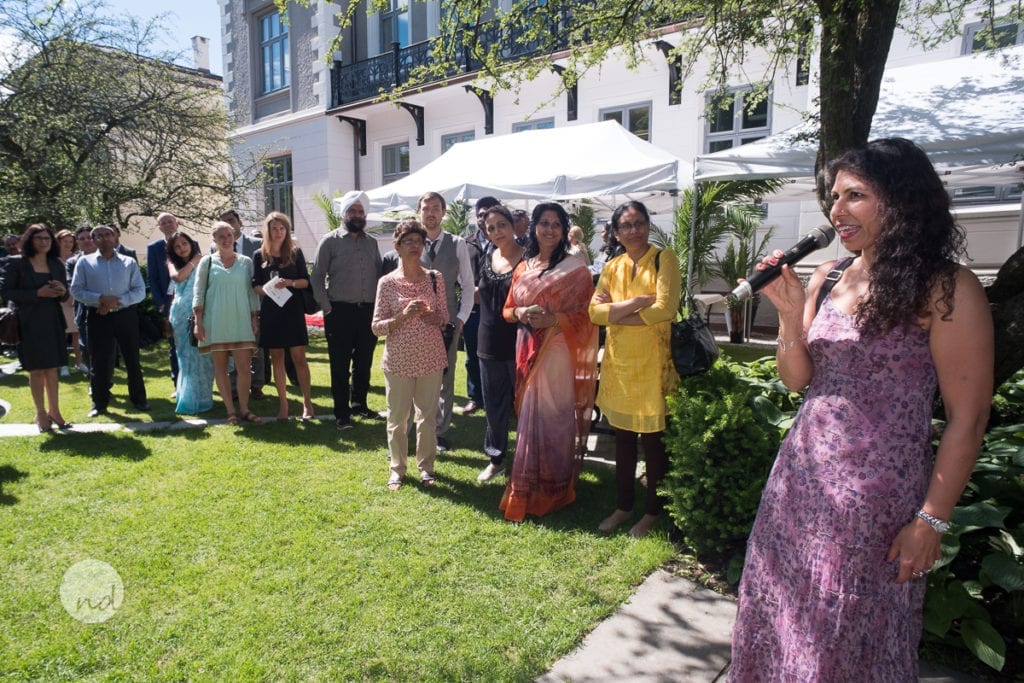 Ms. Richa Chandra and her group Indian Rhythms assured colors, music and above normal exotic moves – for a front garden of Oscars gate in Oslo.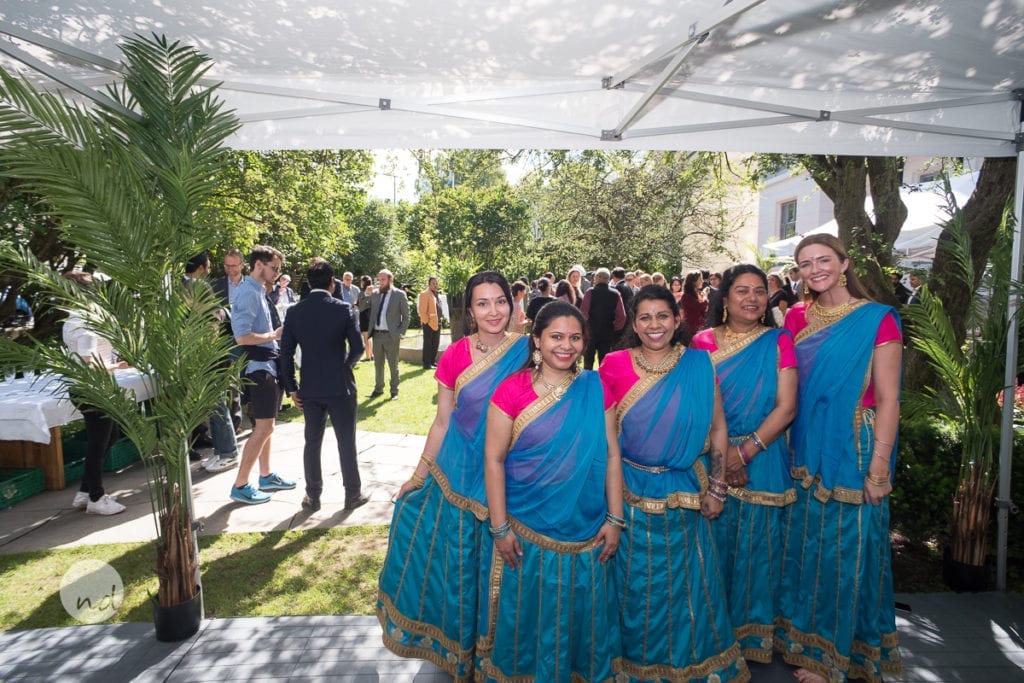 Thanks so much to all of you contributing to make our summer event a success. Thanks to our members and guests that spent the afternoon with us.
External links:
Meld. St. 19 (2016–2017)
How to attract the tourists of tomorrow
Photos: Noor Dawod Photography