The Norwegian Minister of Trade and Industry participated in an impressive series of meetings, seminars, and receptions on his less than 48 hours stay in India in February. A large Norwegian business delegation followed the minister and participated in seminars both in Delhi and Mumbai.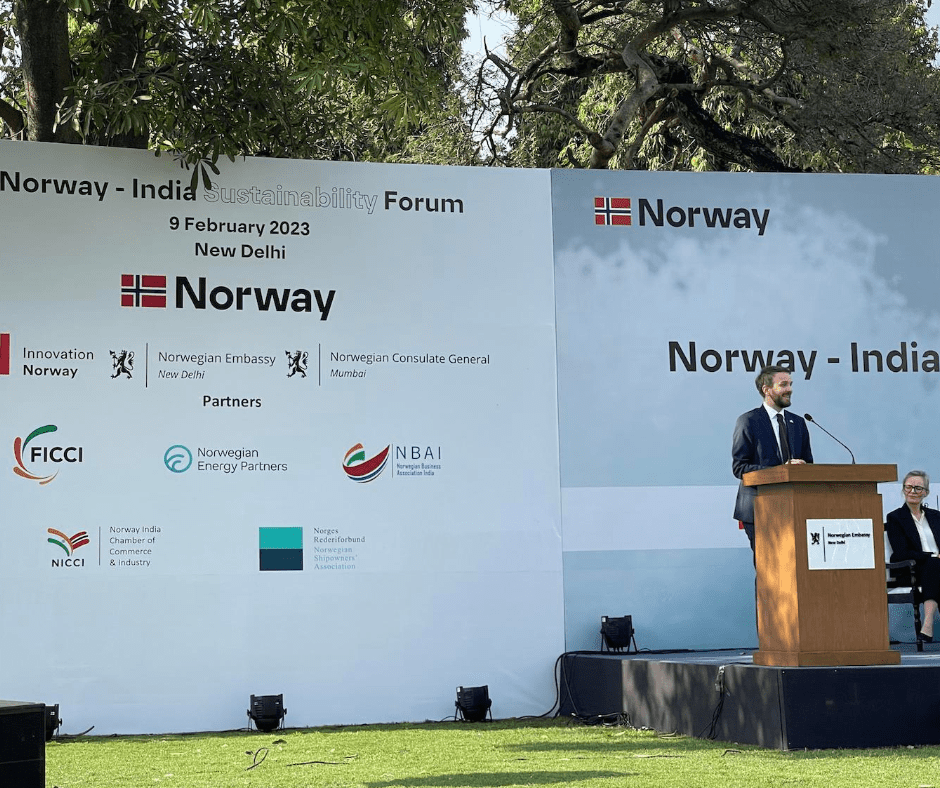 Innovation Norway, the Norwegian Embassy in Delhi and the Norwegian Consulate General in Mumbai did a remarkable job organizing everything. Enabling the delegates to catch up with existing connections and make many new ones. On top of the seminars and networking dinners, 50 B2B meetings were organized. Norwegian companies also signed 5 MoU's during the visit. 
Norway and India = the perfect green transition partners.
The focus of this delegation was Renewable Energy, Green shipping and Circular Economy. 3 areas where Norwegian companies has a lot to offer India, and a good potential of achieving a triple bottom line.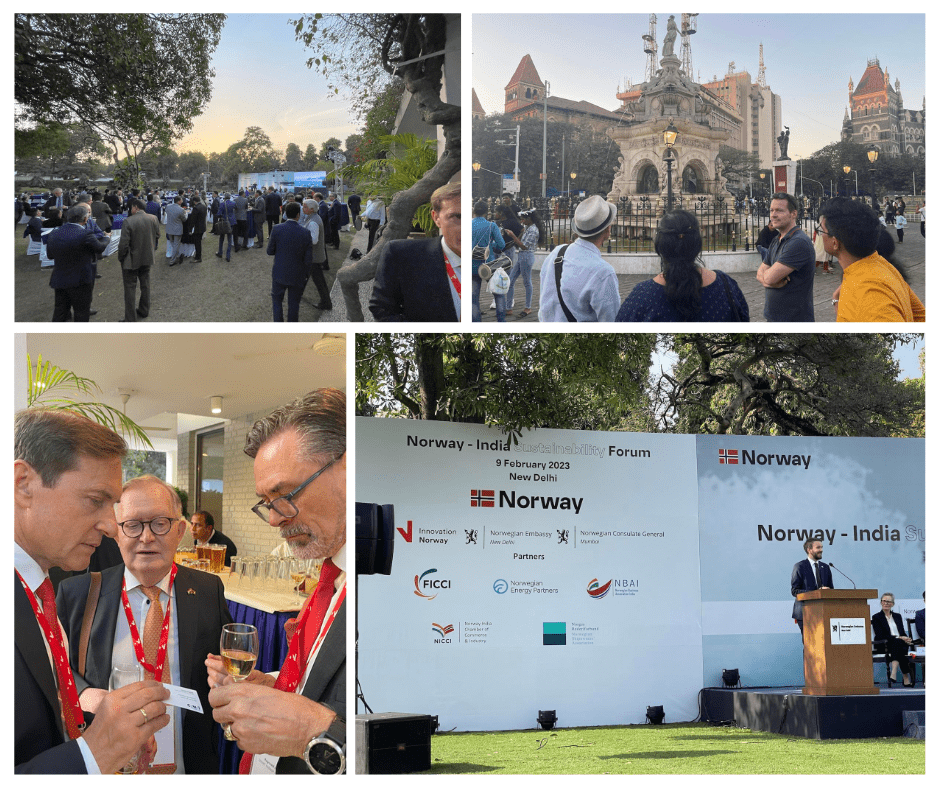 NICCI member meetup in Mumbai
On the day following the official delegation, NICCI organized a post-event in Mumbai; a group meeting on business cultural differences faced when doing business in Norway – followed by a guided walk and talk in the historical areas of South Mumbai.