Investing in safety is the key for any business. Are you aware of the responsibilities you have as an employer, manager or employee? Our March event is an opportunity to learn how to improve safety leadership, get insight into best practice and exchange experiences.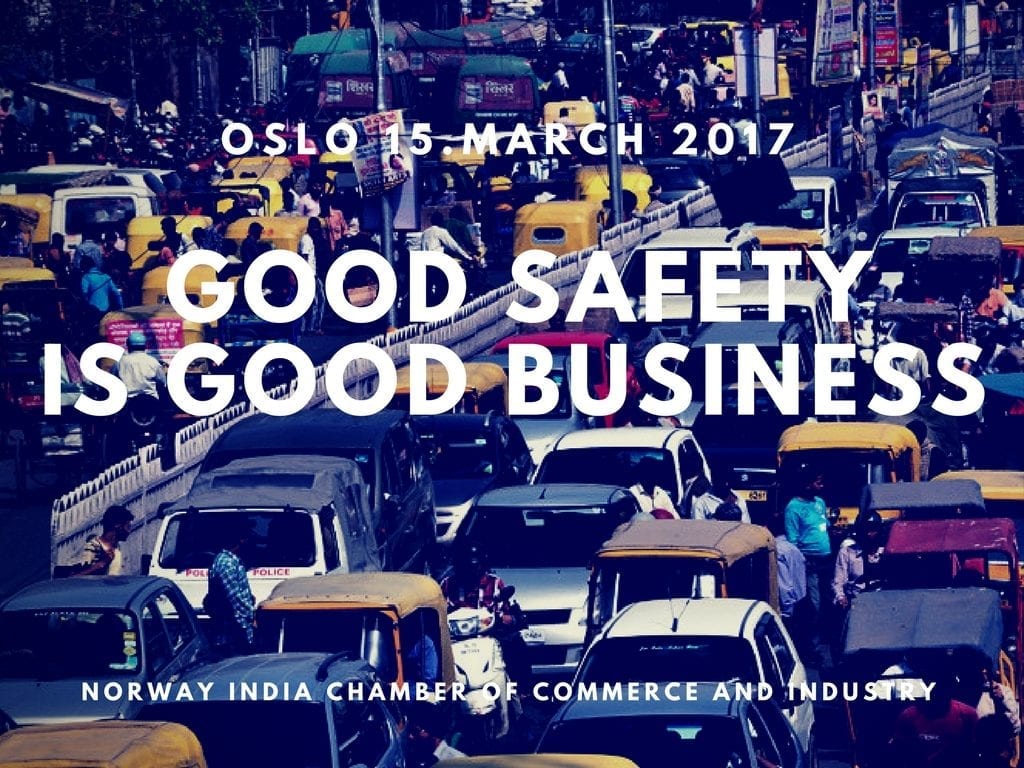 For 46 years, India has worked to address increased safety awareness through a "National Safety Day". Top leaders in Indian companies use the annual Safety Day to renew their pledges and commitments to the safety of their employees.
Case studies from transport and logistics in infrastructure projects will provide new insights into road and transport safety, risk management and mitigation. Learn how travel risk management makes sense and is an integrated part of our duty of care towards employees.
Date and time: 15th March 2017 at 08.30
Venue: Statkraft, Lilleakerveien 6, 0216 Oslo
Program
08.30
Registration, light breakfast and mingling
09.00
Welcome / Setting the scene.
Tima Iyer Utne, Chair NICCI
09.15
Objectives and achievements of the National Safety Day
H.E. Debraj Pradhan, Ambassador of India to Norway
Using National Safety Day on March 4th to renew the commitment of leaders and employees to work safely throughout the year.
09.45
Corporate Safety policies and how they are followed up
Erik Boij, HSE Manager HCL
10.05
Duty of Care
Tore Njaa, International SOS
How Travel Risk Management makes business sense and help companies fulfill its Duty of Care obligations
10.30
Coffee break
10:45
Assessing the transport risk in specific projects and operations
Alena Høye, Chief Research Officer in Institute of Transport Economics
11.15
Best practice for risk mitigation in transport and logistics
Urban Kjellén, associated professor of safety management at NTNU
-Cases from Himachal Pradesh.
-Duty of care. Business travel safety management in practice.
11.45
Discussion / Q&A
12.00
Networking lunch hosted by Embassy of India.