AGM + speakers sharing knowledge + member pitches + food/drinks + social. The power of the network is obvious when knowledge is shared and new connections are made. Thanks a lot to Schjødt for once again being the perfect host of our annual general meeting. Welcome to our new board member Inge Brodersen, Schjødt and gratulations to Helge Tryti that was elected new Chairman in NICCI.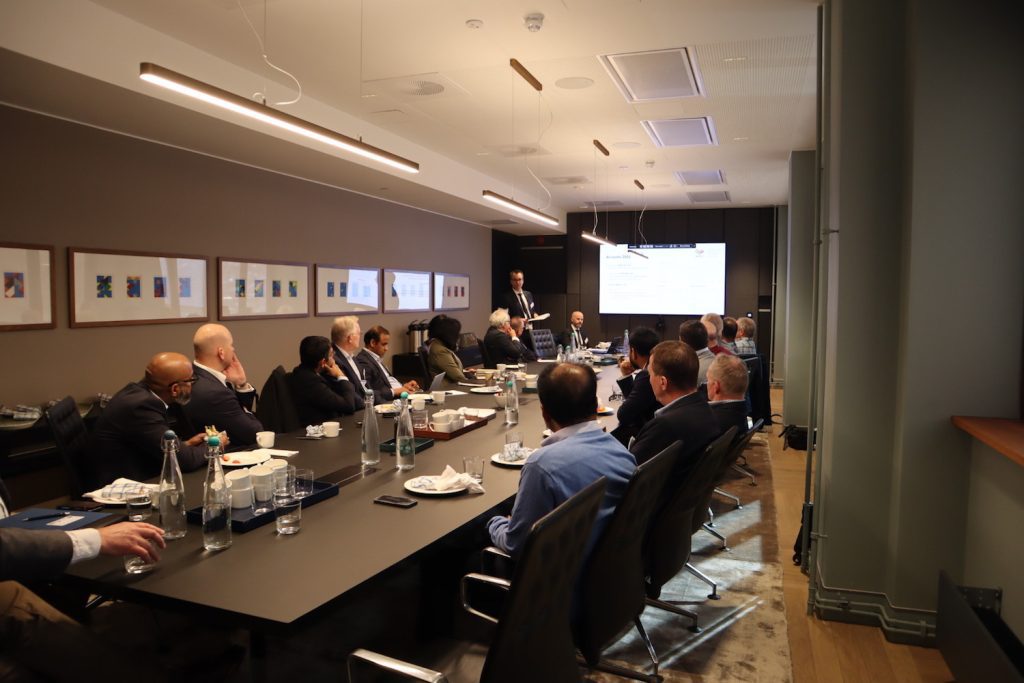 The AGM
NICCI board member and Partner in Schjødt – Martin Jetlund, guided us through the Annual report and the 2022 accounts of the association. We organized and co-organized 14 meetings in 2022, most of them physical events. The AGM approved the accounts as well as the Annual report.
Board election
To replace Martin Jetlund as a very dedicated NICCI board member through 8 years! The AGM elected Inge Brodersen, partner in Schjødt for two years. The AGM also elected Helge Tryti as new Chairman in NICCI for the coming two years, replacing Bredo Erichsen, Statkraft.
Our board member Vineet Jain, thanked the board members stepping down for great efforts for NICCI.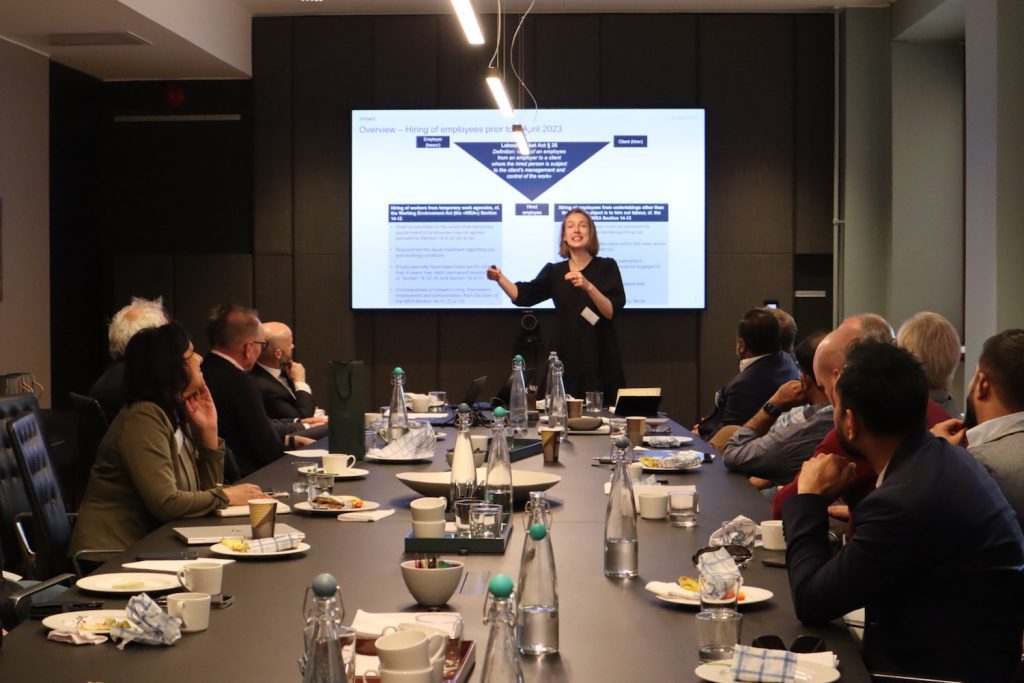 The member meeting
Thanks to the following speakers sharing important knowledge with the 25 NICCI members represented at the event.
Iselin Nybø, Partner, Schjødt
As former Minister of Trade and Industry and Minister of Research, Ms. Nybø has unique insight in the Norwegian politics and policy making processes
Inge Brodersen, Partner, Schjødt
Focus on IT/technology and digitalization. Principal areas of work are data protection, cybersecurity, digital rights, licensing as well as disputes and appeals for the supervisory authorities.
Rajan Maheshwari, Country Head – Norway in Tata Consultancy Services (TCS)
Experienced IT Professional working in the information technology and services industry. Sales & consulting professional skilled in Digital Transformation, NextGen Service Delivery Model, Customer Service, Senior Leadership Connect & Business Management.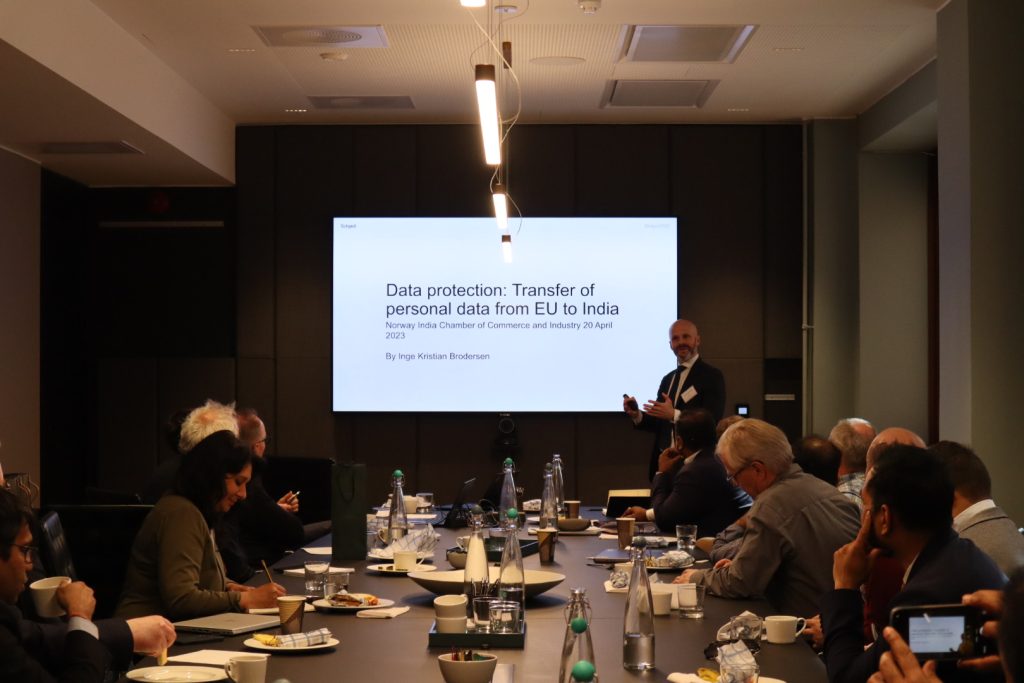 Member pitches
2 organizations pitched their activities, for fellow members to get to know them better:
Bjørn Mong, Bærekraftsfestivalen
Arthur Sletteberg, Abler Nordic
The meeting was followed by mingling and wonderful food and drinks.
Thanks to our members that contributed to make it a great networking event.