Norwegian solutions for sustainable growth: Rundt 130 representanter fra norsk næringsliv deltar på delegasjonen i forbindelse med statsminister Erna Solbergs offisielle besøk til India januar 2019.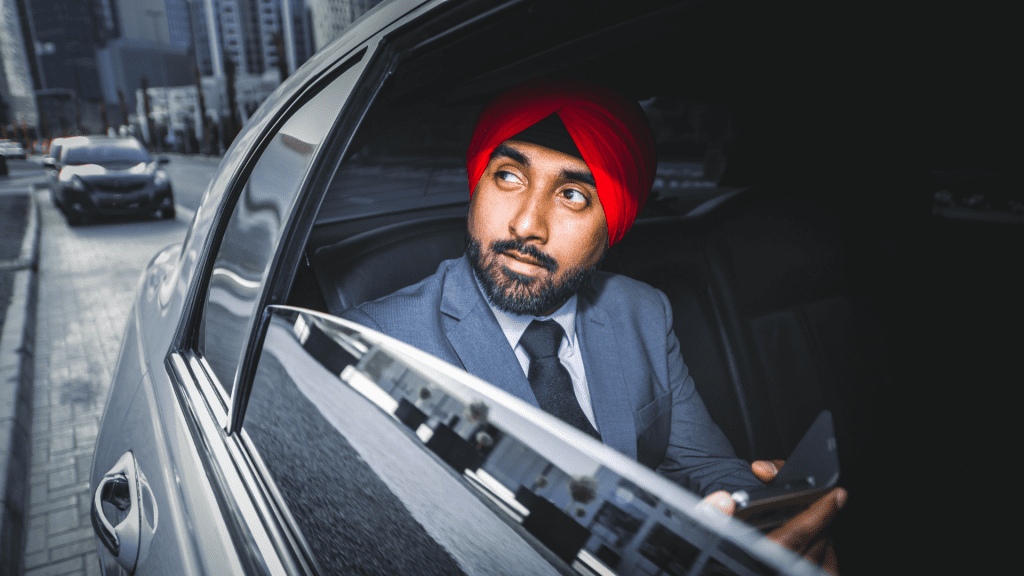 Pressemelding fra Innovasjon Norge 3. januar:
-India er et viktig land for oss, både land til land, gjennom næringsutvikling og muligheter for bedrifter, men også som et utenrikspolitisk samarbeidsland, sier statsminister Erna Solberg.
Næringslivsprogrammet i New Delhi, med tittelen Indian – Norwegian solutions for sustainable growth, tar for seg muligheter innen olje og gass, marin, energi, havvind og maritimt, samt IKT og forsvar.

– India er en viktig handelspartner for Norge, og med tanke på at den indiske økonomien antas å bli verdens tredje største innen 2030 så vil landet bli stadig viktigere. Det er avgjørende at norske selskaper er på ballen allerede nå, sier Inger Solberg, bærekraftsdirektør i Innovasjon Norge og leder av næringslivsdelegasjonen.
Rundt 130 norske næringslivsaktører reiser sammen med Innovasjon Norge og Nærings- og fiskeridepartementet, og er en del av statsminister Erna Solbergs offisielle besøk til India. I tillegg til statsministeren deltar statssekretærer fra flere departementer.

India – et land med store muligheter
India er verdens raskest økende økonomi, og er ledende innen teknologi og en global hub for entreprenører.
-Men de har store utfordringer med forurensing, klimaendringer og en stadig økende befolkning. Regjeringen tar nå store initiativer for å gjøre noe med situasjonen, og Norge kan bidra til å løse flere av utfordringene, sier Inger Solberg.

13 avtaler skal signeres
Det er i dag rundt 150 norske selskaper tilstede i India, og mellom 10 og 15 norskeide fabrikker.

-Tradisjonelt har norske selskaper vært involvert i shipping, olje og gass, og maritime industrier. Det vil fortsatt være viktig, men vi ser stadig økende interesse innen områder som fornybar energi, grønn shipping med LNG og andre drivstoff som elektrisitet, bioenergi og hydrogen, akvakultur, IKT, helse, og forsvar, sier Helge Tryti, Innovasjon Norges direktør i India.

I løpet av besøket skal indiske og norske parter signere 13 avtaler.
-Vi håper at disse avtalene vil bidra til sterkere samarbeid mellom India og Norge. Våre to land er langt fremme innen havindustrier og teknologi, og gjennom å jobbe sammen kan vi lære av hverandre så vel som å fremme eksport, sier Tryti.
Kontakt:

Helge Tryti, direktør Innovasjon Norge India, helge.tryti@innovasjonnorge.no
Anne Line Kaxrud, kommunikasjonsrådgiver, anne.line.kaxrud@innovasjonnorge.no
90 66 07 44

---
Fakta:
Næringslivsdelegasjonen foregår 6. – 7. januar 2019. I tillegg arrangeres det flere arrangementer i etterkant som delegatene kan delta på.
Rundt 130 norske næringslivsdelegater og over 400 indiske næringslivsdelegater deltar.
Det er rundt 150 norske bedrifter tilstede i India. I tillegg er det 10 – 15 norske fabrikker.
Selskaper som Jotun, DNV GL, Aker Solutions, Evry, Jotun, Yara, Orkla, Sapa, Kongsberg, GC-Rieber og Statkraft har stor virksomhet i landet.
India er en av verdens raskest voksende økonomier. Analytikere regner med at landet blir verdens tredje største økonomi innen 2030.
Indisk økonomi er i stor grad basert på IKT, landbruk og industri.
Innovasjon Norge har to kontorer i India. Ni ansatte er spredt mellom Mumbai og New Delhi.