The World's Largest Democracy Has Voted! What was the result and what does it mean? Every sixth person on this planet is Indian. For the past five years, they have been ruled by Narendra Modi (BJP). Against them is the latest generation of the Nehru-Gandhi dynasty, trying to attract voters on a welfare policy platform.
Time: 23. May 2019 16:15 – 19:00
Venue: Kjelleren, Litteraturhuset i Oslo
(Note, the venue is changed from UiO)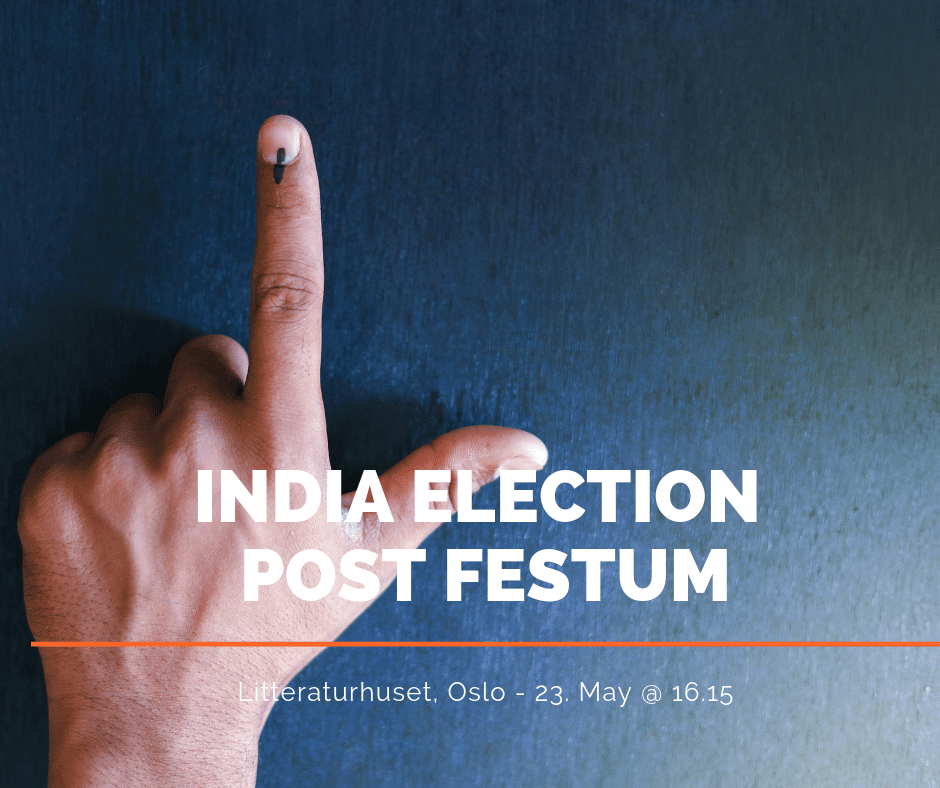 The election result will be announced on Thursday 23 May. What will it all mean for India for the next five years? What does the result tell us about tensions in society, what room is there for consensus on economic policy and foreign policy, and is the country moving towards stronger strongmen and more powerful nationalism or does it exhibit its historical diversity and secularism?
Our All-star panel:
A panel of Norways leading researchers on Indian politics will analyze the result.
All welcome to listen and contribute!
Co-organized by: Institutt for kulturstudier og orientalske språk, UiO, Institutt for statsvitenskap, UiO, Asianettverket and Norway India Chamber of Commerce and Industry (NICCI).