In cooperation with the Embassy of India and EY (Ernst & Young), we arranged a member meeting and networking event that took place on Wednesday 9. December.
Written by: Marina Michelle Didriksen, intern NICCI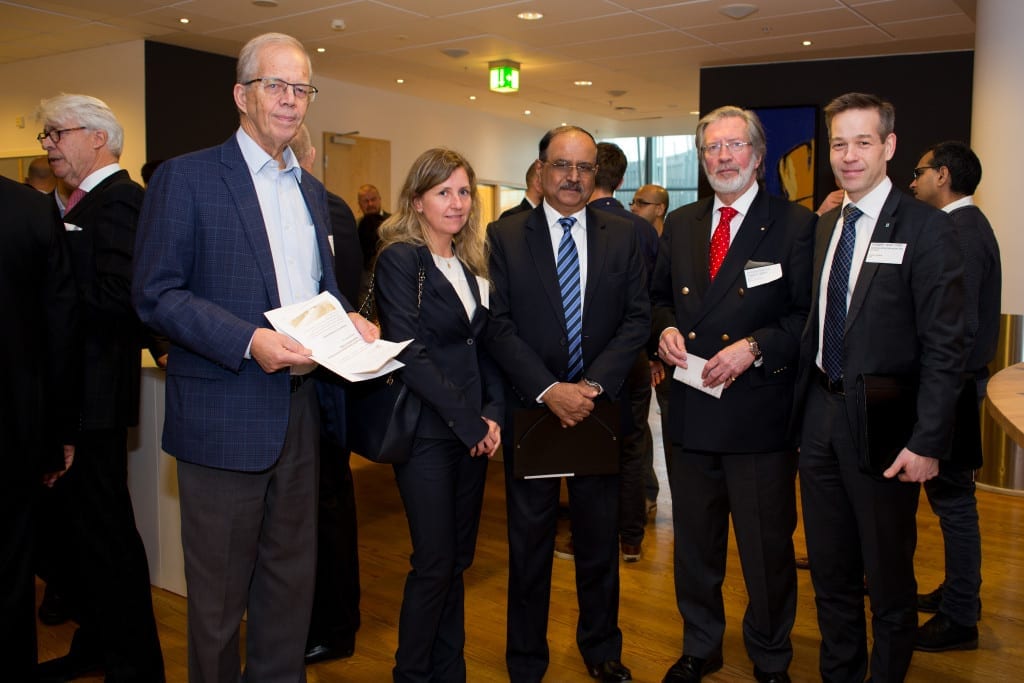 We were fortunate to have so many talented speakers addressing our members and stakeholders. They shared their experiences and gave the attendants a valuable insight.
Mr Gjert Melsom, International Tax Partner, EY, and Ms. Ingrid Åsheim, Senior Relationship Manager in DNB, Board Member of NICCI, opened the event by welcoming all of the attendants.
We were grateful to have H.E Ambassador NAK Browne as the keynote speaker. He gave us an insight into the "economic liberalization and investment opportunities in India. H.E Ambassador NAK Browne also gave a brief outline on the progress of some policy initiatives. The most important thing to take with you from his presentation is how India brings value to the table.
Going from macro to micro was Mr. Sanjay Grover, Tax Partner, Leader Oil & Gas Tax & Regulatory Services, EY, India (TBC). He gave the attendants valuable inputs on the legal intricacies of doing business in India and described the actions of the current political leadership as rigging the country for a long term economic growth
Mr. Eirik Ohr, Vice President Projects & Deliveries – Software & Services, Kongsberg Oil and Gas Technologies (KOGT), gave an inspirational presentation on "Experiences from setting up a business in India". Furthermore he gave us a first-hand account of making investments and setting up a business in Mumbai and Bangalore.
In the final panel discussion, the importance of knowing culture and compliance was stressed from all panelists.
On behalf of the board, Ms. Ingrid Åsheim thanked Rina for her important and lasting contribution to the growth and development of NICCI obtained in her period as Chairman of the Board and administration officer.
Head over to our members only page to download the presentations from the event
We wish you all a Merry Christmas and a Happy New Year.
Photos from the event