L&T, India's premier infrastructure developer and HydrogenPro will work towards setting up a joint venture in India for Gigawatt-scale manufacturing of Alkaline Water Electrolysers based on HydrogenPro technology, for the Indian- and other selected markets.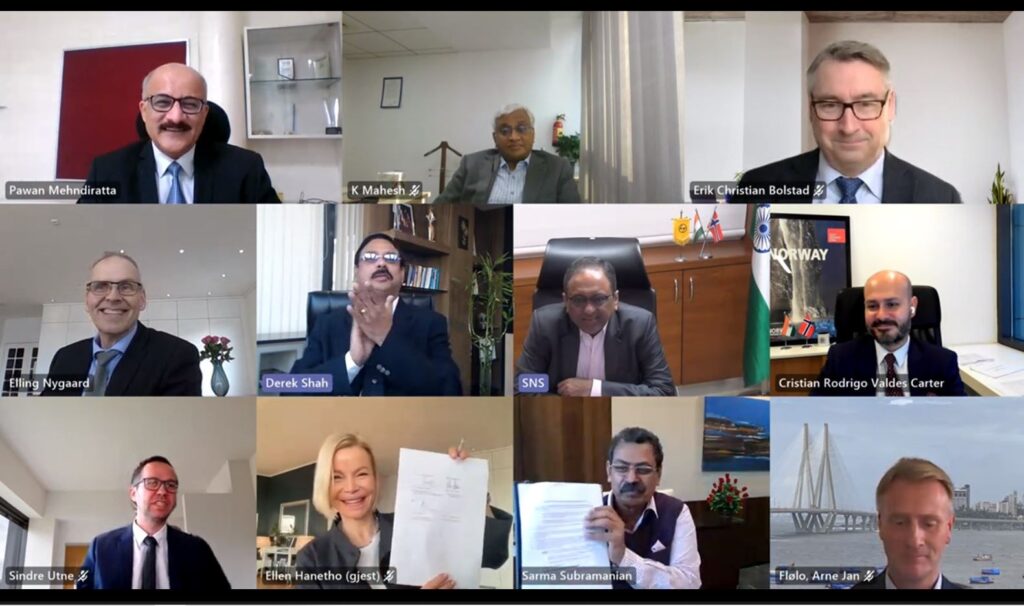 The proposed joint venture in India is in line with L&T's strategic vision to be present across the green energy value chain and HydrogenPro's strategy of establishing a global manufacturing footprint to maintain cost leadership and ensure local presence.
"Win-win" says Cristian Valdes Carter, Country Manager in Innovation Norway, India. "A combination of Norwegian hydrogen-technology and Indian EPC (Engineering, procurement, and construction) competence and capacity. This is a good example of international cooperation to accelerate the green shift".
Commenting on the occasion, S N Subrahmanyan, CEO & MD, L&T said, "The energy industry is undergoing a tectonic shift with Green Hydrogen emerging as a key fuel in the future energy basket. We are delighted to have signed this MoU with HydrogenPro.
"We're extremely pleased to enter this Memorandum of Understanding with L&T, an E&C powerhouse which is the perfect partner to establish HydrogenPro in the Indian market, a huge and growing energy market with tremendous potential for hydrogen-based solutions," said Elling Nygaard, CEO of HydrogenPro.
Consul General Arne Jan Flølo, Royal Norwegian Consulate General in Mumbai comments "We are working targeted to introduce Norwegian companies to major Indian players, to assure Norwegian companies a position in the green shift in India. We have worked very good together prior to this agreement. Cristian Valdes Carter and Innovation Norway has been instrumental in facilitating the dialogue. We are now holding our breath awaiting new cooperation agreements involving other companies the coming weeks".
"Larsen & Toubro is a giant. With their clients, networks and supply-chains both in India and international, a cooperation like this can enable a considerable scale-up of Norwegian solutions says Mr. Cristian Valdes Carter, Innovation Norway.