Last week the University of Oslo together with NRC (Norwegian Research Council) arranged a conference to share results from a research partnership launched in 2006 (Indnor). The speeches and presentations covered the broader picture of the latest development in India and Norway, we got some flavors and results from a few selections of research projects and also interesting panel debates.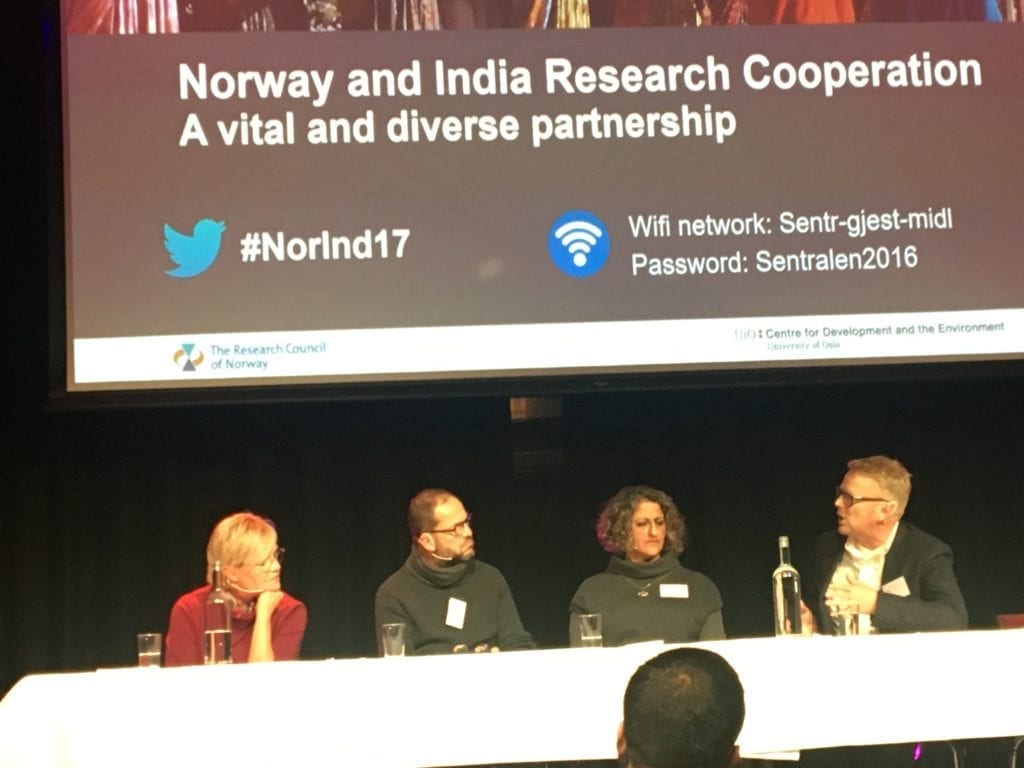 Read more about the seminar on the UIO website
The Indnor program covers the topics; environment and climate, polar and geohazards, health and vaccines, energy and nano. And in case you didn't know; there are close cause-effect links between the Indian monsoon and climate in Antarctica! Presentation of the ongoing MADICE project (PDF file)
The final session at the conference was a panel debate to reflect upon the future of the INDNOR programme how to achieve fruitful collaborations across disciplines and across the different sectors of research, business and government where our NICCI Chair, Tima Iyer Utne, participated together with Kristin Halvorsen (Cicero), Arild Engelsen Ruud (UiO) an Bjørn Tore Kjellemo (RCN).
The panelists were invited to reflect upon what seems to be the most pressing challenge to research and to address opportunities for future R&D cooperation between India and Norway.
Tima described how industries utilize competence and resources in research to improve and support business goals and how Norwegian businesses build partnerships and collaboration with Norwegian and international research institutions.
She emphasized the need for more dialogue and interaction between research and industry and invited RCN to use NICCI's role as a platform for the exchange of ideas, knowledge and experience between Norwegian and Indian businesses as a meeting place to foster more discussion between research and industry.