Innovation Norway India in collaboration with NICCI & Oslo International Hub invited Norwegian Businesses to very useful half day session on September 8th at the Innovation Norway office in Oslo. 
The Innovation Norway India team was present and all the advisors presented their individual sectors. The India Director Helge Tryti gave an overall update of the opportunities in India and the services available from Innovation Norway in Delhi and Mumbai.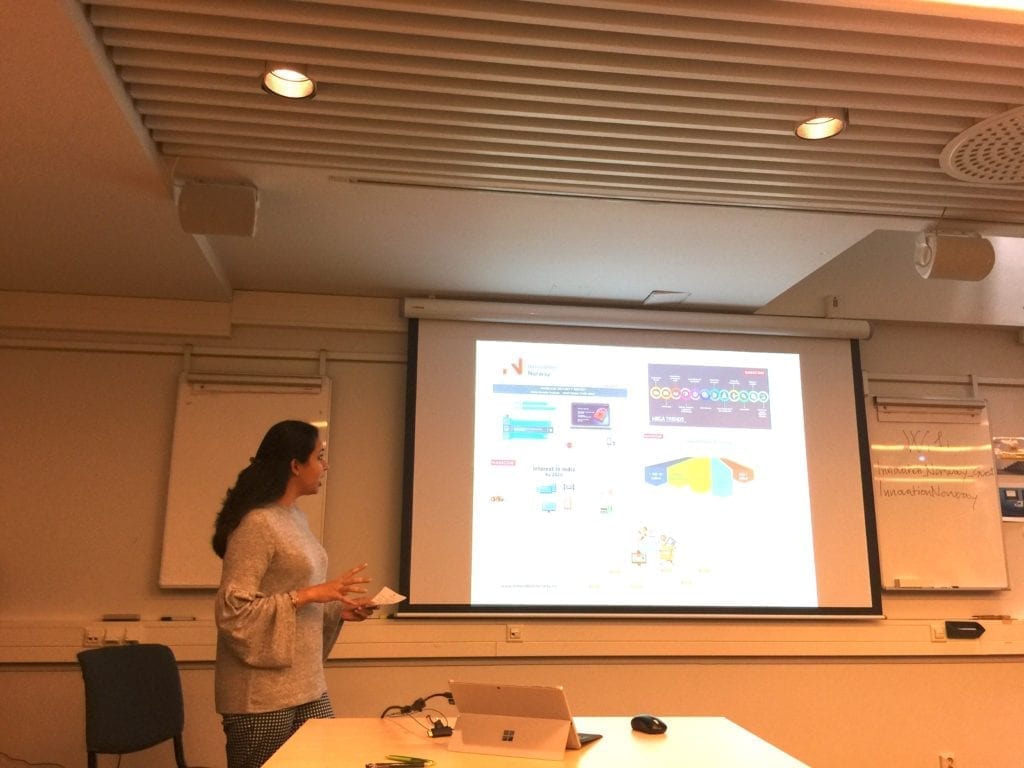 India is one of the largest and fastest growing economies in the world with a growth rate exceeding 7%. There is an overall bullish business sentiment in all sectors including smart cities, infrastructure, defense, oil & gas, maritime, energy and environment, ICT, marine and health.
Jørn Lein Mathisen, founder of Oslo International Hub, gave a brief update on their new Incubator in India, Nordic Hub. The two first programs for startups and growth companies are executed this fall.
After the presentations, the around 40 participants continued with one to one meetings with representatives from Innovation Norway, NICCI and Oslo International Hub. Among others present, representatives from the Ministry of Foreign Affairs, The Norwegian Research Council and Ekportkreditt.
The Powerpoint presentations from the meeting is available for NICCI members on request.