17. October: Together with 4 other chambers of commerce, NICCI co-organized a seminar to discuss the positive impact of diversity in business. Diversity means the acceptance and inclusion of individual differences in a group or organization. The main question was: Can diversity increase a company's bottom line? Our Board member Maja Vikan moderated the panel.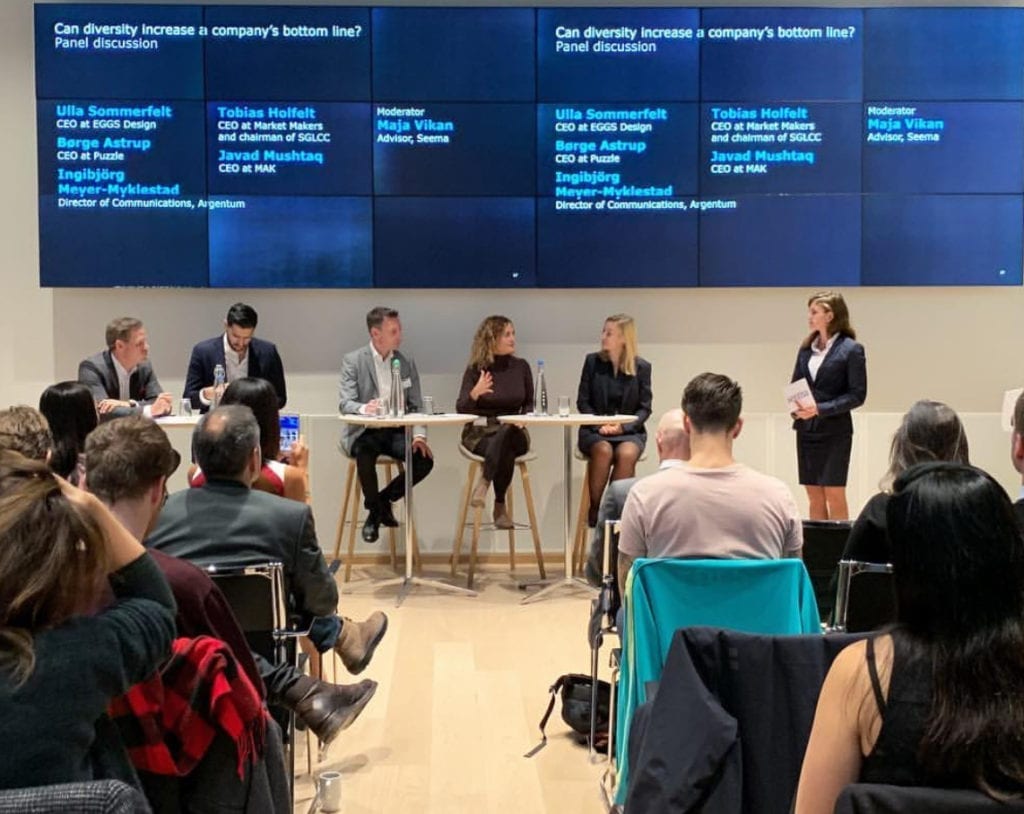 Written by: Larissa Costa Slottet and Marianna Walcheke
The program started with a breakfast mingling, followed by a brief presentation of Deloitte HR team on the strategy of diversity implemented in the company since the recruitment process to leadership training.
The main attraction was a panel which gathered leaders of international companies and organizations such as the CEOs of Puzzel and MAK to discuss and exchange experiences of how diversity can bring positive impact to the bottom line of the business.  Member of BNCC and CEO of EGGs Design, Ulla Sommerfelt was present in the discussion panel and brought up her perspective of the connection between diversity and innovation. The CEO of Puzzel, Børge Astrup reminded that if a company has a broad international client's portfolio, it is crucial to have a diverse team that offers different perspectives from different backgrounds to different needs.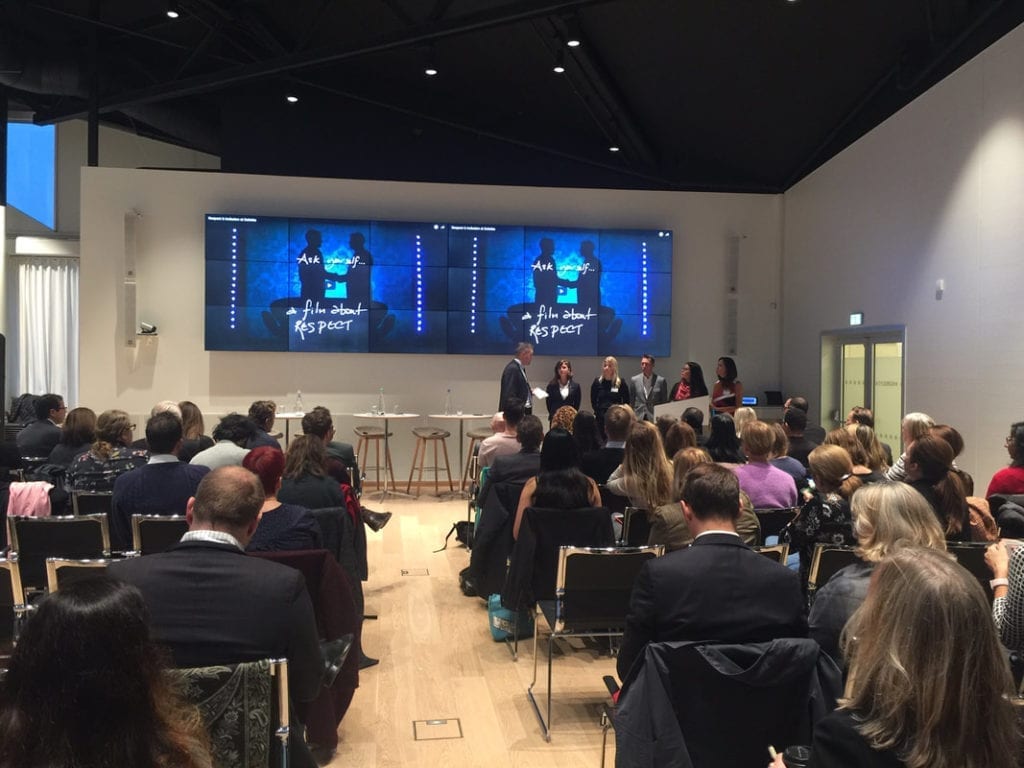 The moderator of the panel and Advisor at Seema, Maja Vikan, took the opportunity to question the leaders invited on how do they measure diversity advantages on their business results and how do they plan to keep improving and embracing a diversity strategy. During her presentation, Vikan gave an overview of equality treatment, the respect of the authentic self and some structures that can close doors for innovation, inspiring diversity competence outcomes.
The consulting firm McKinsey's newest publication "Delivering through diversity" shows just how good diversity is for business.  The study looked at the profits and value built by more than 1,000 companies in 12 nations and concluded that the more diverse leadership team, the better the company's financial performance. Companies ranking in the top quarter for gender diversity were 21 percent more likely to see above-average profitability than those in the bottom quarter.
After final remarks, an enthusiastic Q&A session took place at the conference room. The attendees were very engaged by the topic and kept discussing it over a second round of breakfast. The diversity debate is a highly important discussion today and follows the BNCC mission which is to acknowledge diversity advantages in business between two different countries. A corporation will meet positive results from diversity once they learn how to explore the differences in a safe positive and nurturing environment.