The first ever Business Climate Survey for Norwegian companies in India was presented  at NHO in Oslo today. The survey assesses the current and near future business climate for Norwegian companies in India. You can download the report at the end of this article.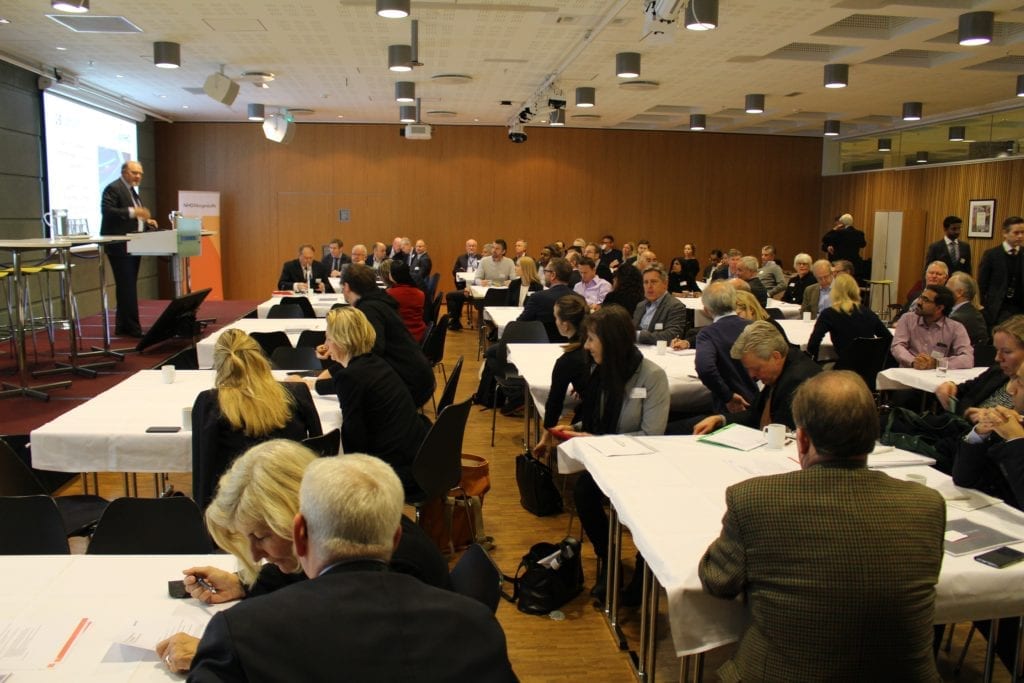 The report found that 62% of the companies found the business climate in India favorable. The survey captured the input from 90 plus Norwegian companies established in India.
Present and engaged in today's presentation was also H.E. Debraj Prahan, Ambassador of India to Norway as well as Torbjørn Holthe, Consul General in the Royal Norwegian Consulate General in India.
The implications of the report was discussed in a panel discussion about challenges and opportunities for Norwegian companies in India.
Photo credit: Bjarne Sørhus, NHO
The event was organized by:
NHO
Norway India Chamber of Commerce and Industry
Royal Norwegian Consulate General, Mumbai
Innovation Norway, India
Norwegian Business Association India
 
The program was as following:
08.30
-Registration, light breakfast and mingling
09.00
-Welcome by Mr. Svein Oppegaard, Executive Director, NHO
09.05
-Speech by H.E. Mr. Debraj Pradhan, Ambassador of India to Norway
09.15
-Speech by Mr. Torbjørn Holthe, Consul General, Royal Norwegian Consulate General, Mumbai
09.25
-Presentation of the BCS process by Ms. Mahnaaz Khan, NBAI
09.35
-Main Presentation of the General & Maritime Survey by Mr. Helge Tryti, Director Innovation Norway, India
10.05
-Panel discussion moderated by Mr. Per Reinboth, Board member, NICCI
Mr. Morten Stanger, Kongsberg Maritime
Mr. Simen Bræin, Statkraft
Mr. Helge Tryti, Innovation Norway
Ms. Mahnaaz Khan, NBAI
Mr. Sveinung Røren, Norwegian Ministry of Trade, Industry and Fisheries
10.30
Mingling until 11.00